* The match will be broadcast live, invite you to watch!
MU ballot chance encounter put FC Copenhagen - rival the most pleasant in the Europa League quarter-finals. In terms of tradition and class, apparently reigning league Denmark can not "share the wheels" with former King Premiership. But those who love "Reds" must not forget the sad memories of the darling team before rivals.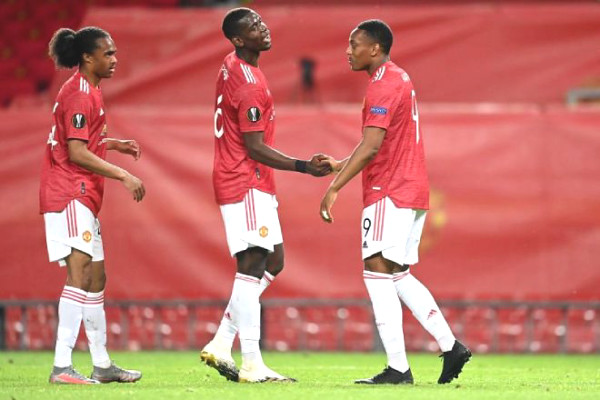 Except Phil Jones, Manchester United will be the most powerful force in the Europa League quarterfinals
In 2006, Copenhagen beat Manchester United by legendary coach Alex Ferguson to lead 1-0 in the second leg of the Champions League group stage 2006/07 (MU won 3-0 in the first leg). In that game, MU is good enough to play with players like Rooney complete, Ronaldo and ... Solskjaer.
Copenhagen former head coach, Stale Solbakken - who is also sitting on the bench of the team tonight. More interesting, strategists, 52 each in the national team alongside Solskaer Norway for many years, the "captain" MU World Cup finals in 1998 and 1/8. He also had time to work in England with Wolverhampton (2012/13 season, when the Wolves play in Division One). With a formidable character to this, there is reason to Copenhagen confident the eve of the war tonight.
Besides Solbakken, squad Copenhagen owns many faces have played in the Premier League as Guillermo Varela - former defender MU the period 2013 - 2017, defender Bryan Oviedo (each jacket Everton, Sunderland), striker Dame N'Doye (Hull City, Sunderland), ...
Before the battle, the British press reported Solskjaer will use the strongest lineup to ensure a ticket to the semifinals. However in the context of the MU may have clashed championship candidates as Sevilla or Wolves if progress to the semifinals, strategist Norwegian sure to carefully consider the problem of personnel.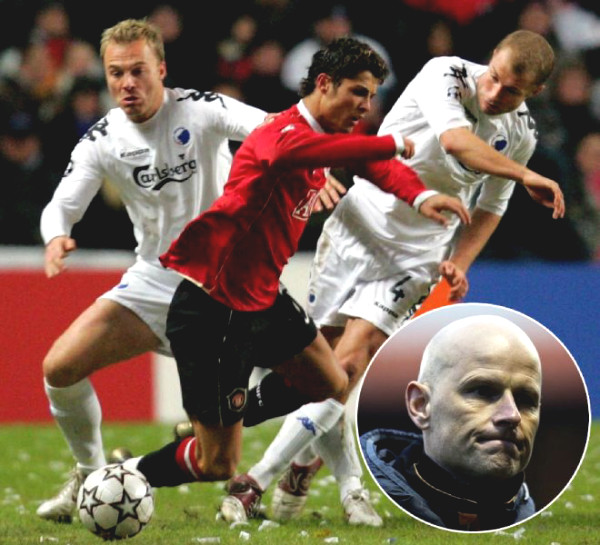 In 2006, coach Stale Solbakken has guided the Copenhagen beat Manchester United Sir Alex Ferguson (Solskjaer also came off the bench in that match)
With the psychological comfort of trophies into the top four Premiership, perhaps "Reds" do not want to stop early on the journey to conquer the Europa League.
Predict the score: Manchester United 2-0 Copenhagen
Probable teams:
MU: Romero; Dalot, Maguire, Bailly, Williams; McTominay, Fred; Pogba, Bruno Fernandes, Martial; Rashford
Copenhagen: Johansson; Varela, Nelsson, Bjelland, Boilesen; Stage, Zeca; Pep Biel, Wind, Falk; Kaufmann
Force Information:
MU: Without Phil Jones (injury).
Copenhagen: Absent Santos (suspended), Sigurdsson, Fischer, Thomsen (injury).
Subsidiary information:
- MU and new Copenhagen met 2 times in the past, is a two-legged Champions League group stage 2006/07 (MU won 3-0 in the first leg on Old Trafford, Copenhagen won 1-0 in the return leg).
- The win was also the only MU Copenhagen beat 1 represent England later clashed 10 times in European competition (Air 4, lost 5). They "were duds" among them 4 games.
- This is the first time in this tie Copenhagen European Cup. Denmark nearest representative towards this round in the UEFA Cup as 1996/97 Brondby.