The match between Chelsea and Manchester City tonight will be our live reporting. Invite your attention to watch!
Man City are doing everything possible to prevent premature Liverpool crowned Premiership this season as long as possible. Master Game Pep Guardiola had 2 match against Arsenal jubilant victory (3-0) and Burnley (5-0) since the Premier League again after more than 3 months stay for translation Covid-19.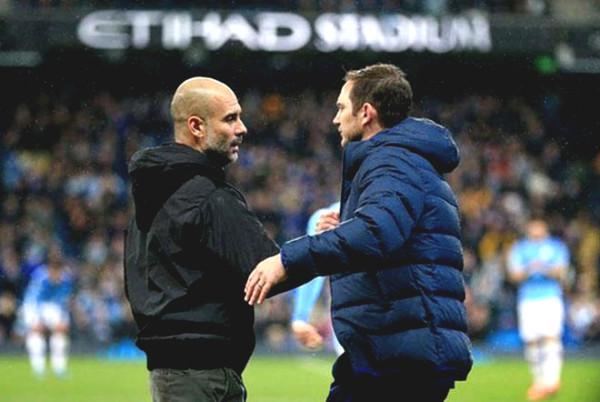 Pep Guardiola and Frank Lampard and his team under pressure in the great war Chelsea - Man City tonight
These results along with Liverpool's rivals Everton neighbors held vacuum goal in 30 made light flickering hopes remain with Manchester City. However, with the "Kop" has buffeted Crystal Palace 4-0 this morning (25/6, now Vietnam), the distance of the top of the table with the Premiership champions have temporarily widened from 20 points up to 23 points.
That means that if Man City draw or lose to Chelsea tonight on the Etihad Stadium in the game "War blue", teachers Pep Guardiola will officially former King Premiership and offer championship soon to 7 rounds for Liverpool.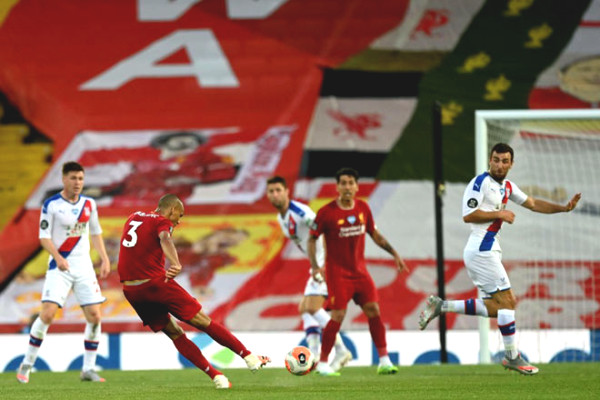 Liverpool will soon 7 championship rounds in the Premiership if tonight, Man City draw or lose to Chelsea
However, not only under pressure Manchester City have to win tonight to prevent early champion Liverpool 7 laps that even their opponents - Chelsea are feeling great pressure.
After Manchester United has crushed Sheffield United 3-0 at Old Trafford last night, "Red Devils Manchester" temporarily shorten the gap with Chelsea to 2 points (51 versus 49 points). That was the gap between Chelsea and Wolverhampton scores - team is ranked No. 6 Premiership.
Battle for the final position in the top four Premier League to the Champions League next season is still very unpredictable and aggressive. Chelsea 2-1 Aston Villa has won reverse in round 31, but the issues where both attack and defense, "The Blues" are making coach Frank Lampard and fans are worried.
Tonight, Lampard will also have the opportunity to face his former club Manchester City - where he scored 8 goals in 38 appearances for the club Etihad Stadium on all fronts in single season 2014/15 before to US Troops to New York City before retiring.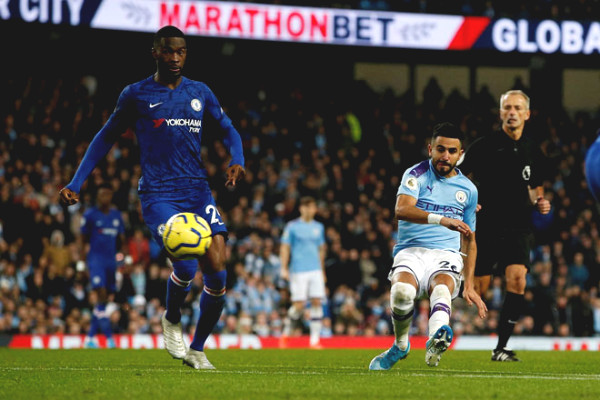 Blue war at Stamford Bridge promises tense and compelling
However, high pressure can also be motivation for West London Blues overcoming difficulties. If Manchester City win tonight, not only re-established Chelsea 5 points gap with Manchester United and Wolves but also lit the hope into the top three as they are only 4 points less Leicester City.
Prediction: Chelsea 1-2 Man City
Probable teams:
Chelsea: Kepa; Azpilicueta, Christensen, Rudiger, Alonso; Kante, Jorginho, Kovacic; Willian, Giroud, Pulisic
Man City: Ederson; Walker, Fernandinho, Laporte, Mendy; De Bruyne, Gundogan, Foden; Mahrez, Jesus, Sterling