Football is a sport in which athletes competed athletes need high intensity over a period of 90 minutes (maybe more). Therefore, the seniority of the football players usually no more than 30 years.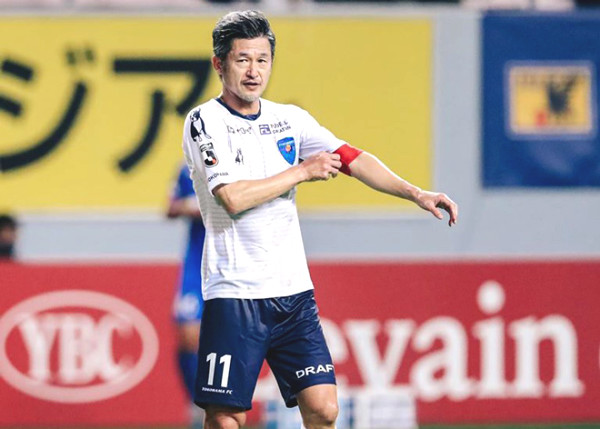 Kazuyoshi Miura, still playing professional football at the age of 53
However, there are some special cases the Japanese striker, Kazuyoshi Miura is a typical example. In the confrontation between Sagan Tosu and Yokohama in J-League Cup (League Cup in Japan), who was nicknamed "King Kazu" has been put soccer and becoming the oldest in the tournament (53 October 5 days old).
The old record of Yukio Tsuchiya tournament belongs set in 2017 when the Ventforet Kofu stadium for between 42 and 10 months. In addition, this is also the first game in the new season of striker born in 1967.
Back to the game, Kazuyoshi Miura captain of Yokohama FC and played 60 minutes before being substituted. His team won then with a goal in the dying seconds of Yuji Senuma.
Kazuyoshi Miura, known as "King Kazu", born on 02.26.1967, is one of the most famous players Japanese football history. 1986, at age 19, he began playing professionally in Brazil in the Santos shirt color. By the 90s, Kazu Miura in turn experienced many famous European club like Genoa (Italy, season 1994/95), Dinamo Zagreb (Croatia, 1999), Bournemouth (England, 1999), before returning to Japan in 2001 season.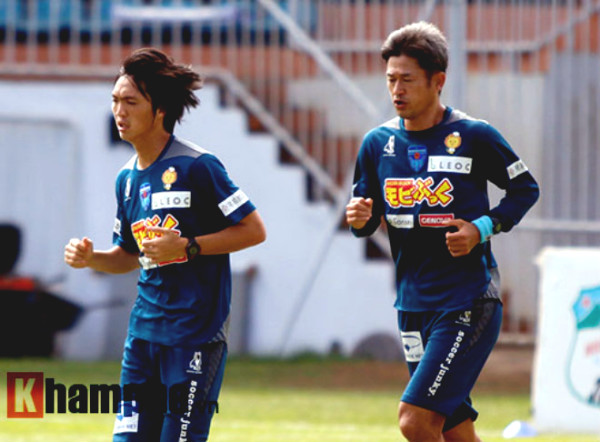 Tuan Anh former Kazuyoshi Miura teammates
He also owns the record of 55 goals / 89 national team appearances for Japan, received the title of "most outstanding player in Asia" in 1993. He has participated in many tournaments in the continent as Asiad level 1990, Asian Cup 1992 (champion), 1994 or the Asian Cup in 1996 Asiad.
2015, "King Kazu" Guinness Book of Records to be recognized as professional players oldest football history. 2 years later, he became a player, "old" scored the most (50 years 14 days), breaking the record of the legendary Englishman Stanley Matthews (50 years 5 days). However, this new record is broken in February by Ezzeldin Bahader (Brazil) when he came off the bench played professionally at the age of ... 75.
There is an interesting thing, midfielder Nguyen Tuan Anh each jacket Yokohama FC in 2016 on loan and have the opportunity to work closely with Kazuyoshi Miura. Even in the media, he claimed Tuan You make me twinned.
Perhaps even superstars like Ronaldo, Messi or Ibrahimovic must also admires the toughness of the "Tree of Life" Japanese people.