Almost all football activities worldwide are paused for Covid-19. Teams are not allowed to practice as normal to minimize the risk of spreading disease. To keep the physical platform as well as physique, the players are required internship at home under the guidance of the coach.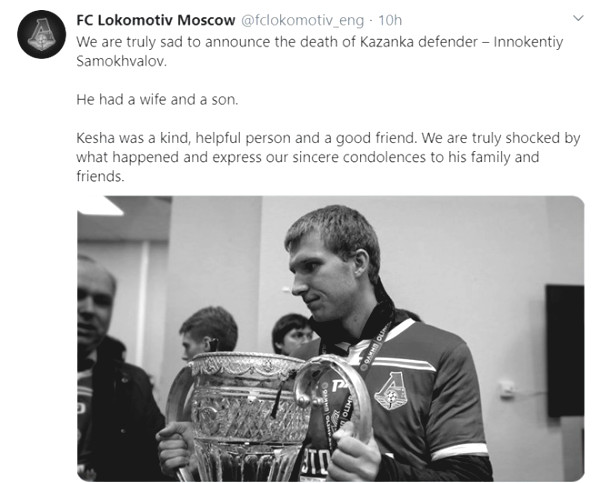 Official announcement from the club Lokomotiv Moscow
However, plans for this hidden dangers because the players do not have medical staff on the side. Recently, a heartbreaking incident happened in Russia. Home Club Lokomotiv Moscow midfielder posted information 22, Innokentiy Samokhvalov died at the age of 22 years.
"We are extremely heartbreaking to be informed of the departure of defender Innokentiy Samokhvalov. He has a wife and a son. Kesha is a good player abdomen and often to help others. We really shocked by what happened and would like to share with family Samokhvalov pain ".
Innokentiy Samokhvalov joined Lokomotiv Moscow from 2015 but is currently playing reserve team named Kazanka. The cause of the incident was coach Alexander Grishin information disclosed on the company's RIA novos Russia: "The doctors revealed the cause of death was due to his heart attack. We assessed the situation incorrectly when the doctor said that he can work normally ".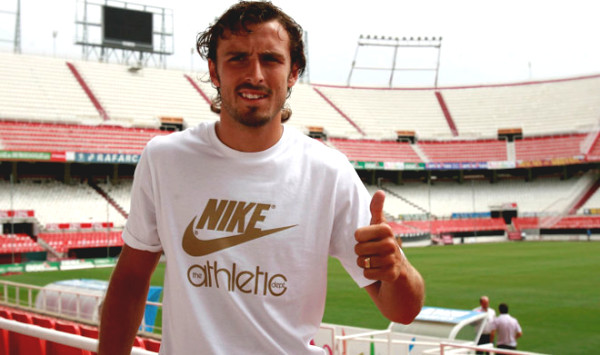 Spanish player Antonio Puerta is forever gone from a heart attack on the pitch
Sources said the club Lokomotiv Moscow Innokentiy Samokhvalov feel uncomfortable and begin panting in rehearsals. The cause of the tragedy was clear, but an investigation is still underway and will publish the results in the shortest time.
This is a reminder to all the clubs and the players to perform exercises at home during quarantine. No medical staff as well as those who have expertise in addition to the players especially have to be careful to avoid injury as well as similar incidents.