Due to the impact of translation Covid-19, Son Heung-Min has enlisted Korea returned home to complete military training compulsory lasted for 3 weeks. Earlier, the player intends to do this by the end of 2019/20 season but all the plans have been changed.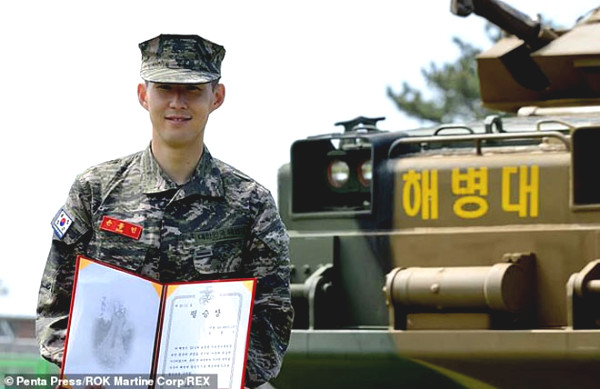 Son Heung-Min graduate military excellence
Enlistment date 20/4, Son Heung-Min has gained outstanding achievements in many disciplines practiced with maximum scores and graduation achievement training with head. This player has returned to England on 13/5 to prepare back playing together Tottenham.
British press revealed Son Heung-Min will be quarantined for two weeks and miss about 10 days set by "rooster". However, the Korean striker immediately appear in his first training session took place in Mourinho yesterday (19/5).
According to the Daily Mail, the striker is not self-isolation when returning from Korea due to negative in the latest tests took place on 17 and 18/5 by BTC Premiership done. Be back in training soon, Son Heung-Min proved extremely interesting.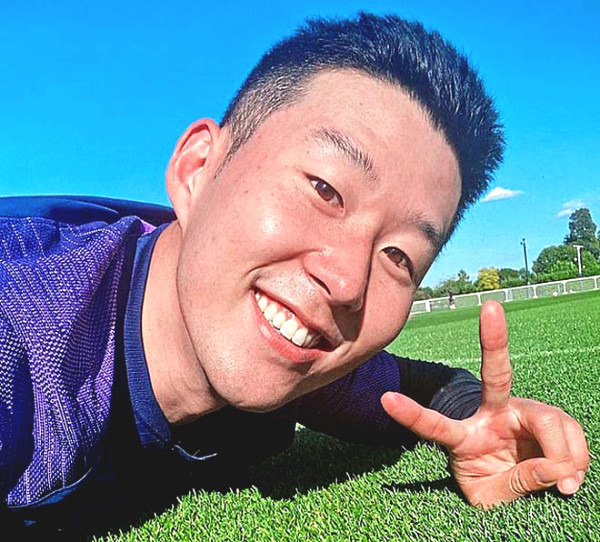 Son Heung-Min photographic "take a selfie" first day back in training
Korean striker himself took a picture lying on the grass with grin. Hair bobbing past are replaced with healthy short head. Compared to the time military service, the striker's hair was longer than many, but still can not "lush" as ever.
As noted by station Sky Sports (UK), the Tottenham player still comply with the social spaces the first day back in training after translation Covid-19. Entire belongings in rehearsals as balls, chess corner kick, goalposts ... are sterilized before every training session.
The back sooner than expected Son Heung-Min makes Mourinho more joy before the Premiership again. Tottenham dropped to 8th place because of lack of personnel before the tournament postponed and need a lot of effort in nine matches remaining to win the European Cup berth next season.