Opening week of league Brazil 2020/21 received shocking information after 10 players tested positive for the club Goias Covid-19. It is worth mentioning, 8 of the 10 players named disease in the team before the Sao Paulo soccer.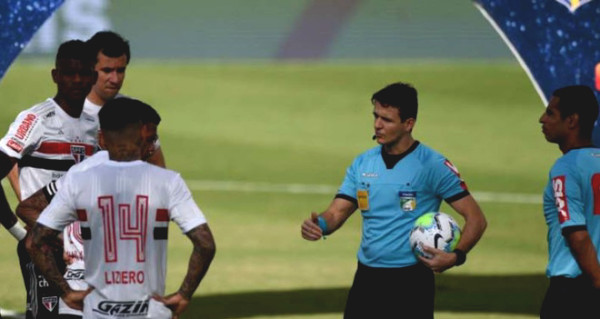 10 infected Covid-19 players before the start of the match
Reportedly, the team required for testing players at least 72 hours before each game. Goias is Marcelo Almeida president said his team has conducted tests from 8/8 day but they only get results when nearly hour match.
That's why the match between Goias meet Sao Paulo was delayed immediately after the information from the team confirmed Goias. Chairman medical board of CBF, Jorge Pagura said: "After the official results Goiás has 10 players have tested positive, we started contacting the health department of the team this.
Goias side has requested additional testing and for sure, we have to wait for a period of maximum. Close to the time of decision, the result has 10 players positive. And of course, health is above all. "
Meanwhile with Sao Paulo, the team had to move long distances to get to 900km venues also said they supported the decision to postpone from the Brazilian Football Federation (CBF). "In this moment, nothing is more important than protecting the health and demonstrate accountability to the community," the club wrote on Twitter.
League Brazil kicks originally scheduled in early May and ends on May 12. But with the complex situation of Covid-19, playing No. 1 Samba had to back down in August to organize. It is noteworthy that recently started round one big incident occurred, not exclude the possibility that the tournament will be suspended for the next time.
Brazil is a country recognized Covid-19 infections second highest in the world with more than 3 million cases, just behind the US.