Laurent Blanc golden goal to help the France squad at the 1998 World Cup go on
Began his career in the attacking midfielder position, not too difficult to understand when Laurent Blanc (nicknamed him "President") has scored achievements "super expensive" though known more as a defense. Blanc spent the first 8 years of his career to team jacket France, Montpellier.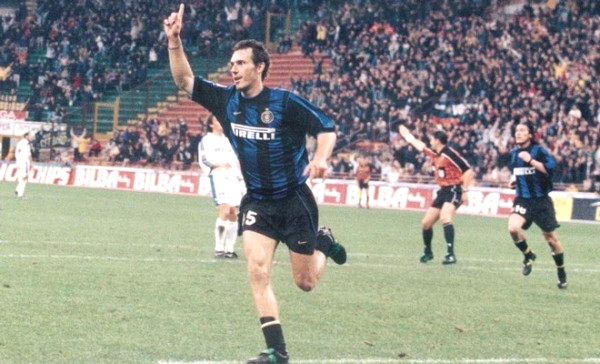 Defender is capable of "killer" - Laurent Blanc
So far, former French player still holds the record for scoring in Montpellier (80 goals). After that, he played for many different teams, including the "big" as Barcelona, ​​Inter Milan or Manchester United. In 708 appearances during his career club, Blanc has scored 137 goals. In the French national team, he scored 16 goals in 97 league matches.
At the 1998 World Cup round of 16, the Blanc who scored "golden goal" 114 minutes to help the French team won the right to go before Paraguay. To the quarterfinals, he helped France clean sheet against Italy, then kick his decisive penalty gave the home team to the semifinals. Though absent in the final against Brazil but the world title that year's "Gallic-speakers" are still bold imprint of Blanc.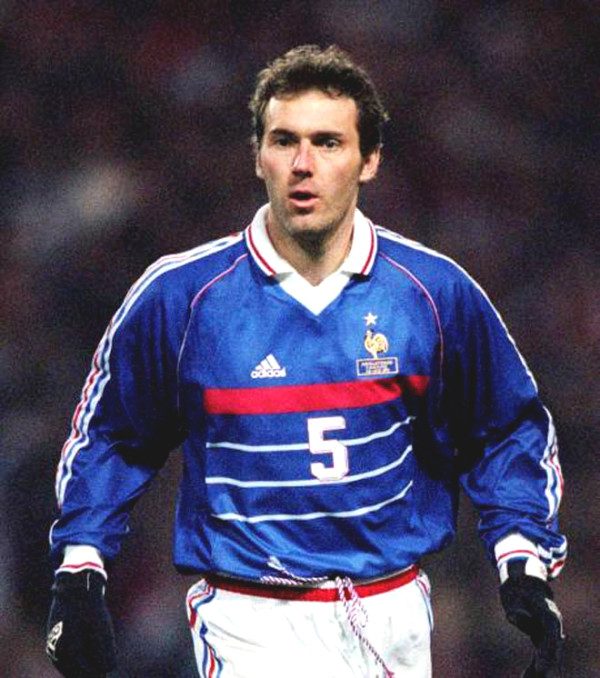 Blanc in France Training Shirt Color
Started his career in a midfield position before back down the play as a central defender. However, time in Montpellier Laurent Blanc has revealed that he really fit the role of a "killer" rather than focus only defensive play. Montpellier coach himself, meanwhile, said Michel Mezy ever asked his pupil dropped back into central defense, but were forced to helplessly with impressive scoring ability of Blanc afterwards.
However, the midfielder turned down rocks in the season 1990/91 also can not limit the ability of Blanc scorer. He has scored 14 goals in Ligue 1 this season, while helping Montpellier finished in 7th place overall.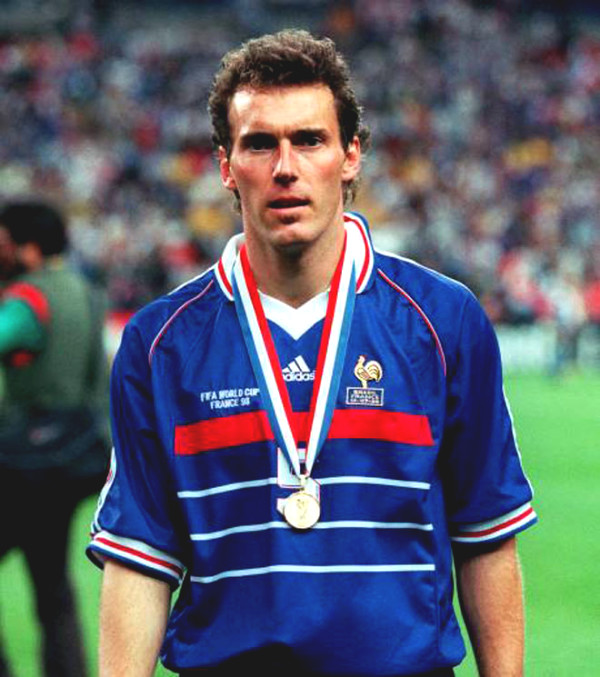 World championship memorable 1998
Then, Blanc moved to Napoli Italian jacket. In Serie A, French star played 31 games, scoring 6 goals in his first season with Napoli is also unique. He decided to return to France in Nimes Olympique coat color on loan, before being sold off for Saint-Etienne. Blanc adventure continues to Auxerre, where he won the double title and then the "giants" of Barcelona.
In the summer of 1997, Blanc decided to move to move to Marseille and then one year, he and his French team walked to the top of the world championship World Cup at home, there is also bold mark in the Blanc career.
Blanc has gone through a lot of big teams in Europe
1 year later, Blanc again to Serie A in the Inter shirt color. In 2 years with this team, Blanc even scored 6 goals but still made an impression by mixing up the class through Naples. Blanc memorable career in England ended with adventure lasted 3 years with Man United.
The trophy in front attack by Laurent Blanc has again showed the ability scorer respectable of defenders in the past, something that many people still mistake appears only in form midfielder modern later.
Invite you to watch the sequel of super defender Fernando Hierro of Real scored 163 goals in his career, on 4/5!