Battle "Super classic German football" (Der Klassiker) 126th in history took place last night (26/5) very attractive, although Borussia Dortmund and Bayern Munich have to fight each other on the field westfalenstadion no the audience for the impact of pandemic Covid-19.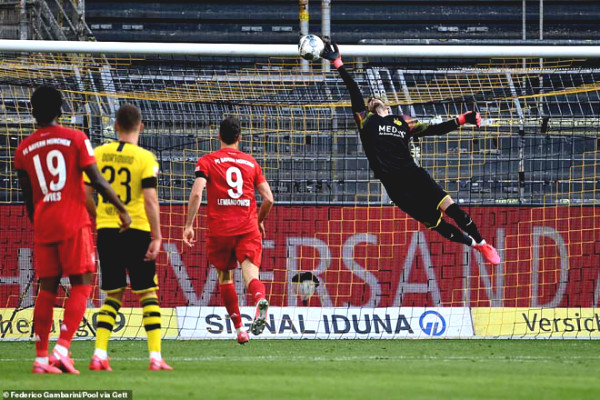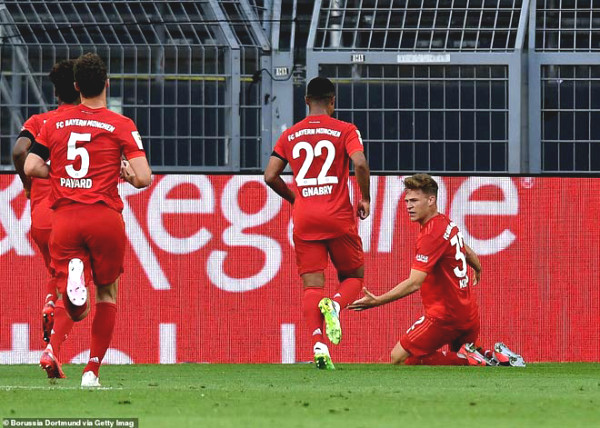 Joshua Kimmich shine with spectacular goals help Bayern Circuit 2 recent games lost in westfalenstadion full when guests of Dortmund
Although they are very determined to win, "Bayern Bavaria" to narrow the gap with league leaders Bundesliga down to 1 point, but Dortmund did not succeed.
Even more, Lucien Favre teachers and coaches must also receive when Joshua Kimmich goals have lobbed finish techniques lone goal on 43 minutes brought a 1-0 win for Bayern. This result helps them widen the gap with Dortmund up to 7 points and doors crowned German champions this season.
Also in the game Der Klassiker last night, Erling Haaland - rookie glow of Dortmund during the January transfer window has an injury that the striker 19 years old Norwegian left the field after 72 minutes to make room for the young midfielder Americans Giovanni Reyna.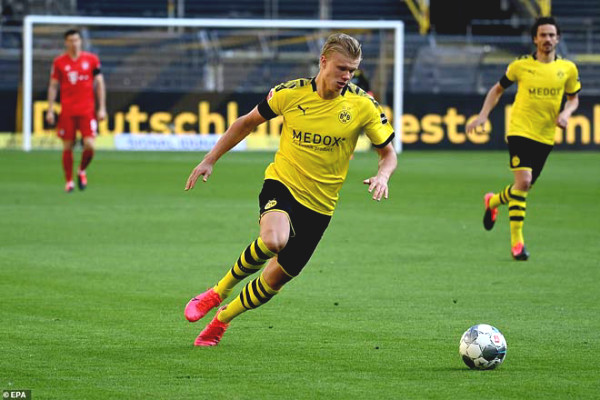 Erling Haaland has fuse stature 2nd consecutive matches in the Bundesliga and worrisome injury in the game, "the classic Super Germany" for the first time his presence
Speaking after the defeat to Bayern, coach Lucien Favre revealed the injury status of his favorite student Haaland: "I do not think he will be out for long. He was sticking a knee injury. We have not know the health status of the star he is. "
If Haaland be sidelined long-term, this will be a huge loss to Dortmund. Since joining the field team westfalenstadion January from Austrian club Red Bull Salzburg, 2000 born striker has scored 10 goals in 12 games in the Bundesliga for "Die Borussen".
Meanwhile, besides winning rival Dortmund to "cut tail" when the second-placed Bundesliga this season only 6 rounds, the staging of the Bayern Munich star also received more good news with the new record.
New coach of the visiting team - he Hansi Flick has won 15th out of 18 the first game coaching in the Bundesliga, leveled remarkable achievement before Pep Guardiola when strategists Spaniard led "Lobster gray "(2013-2016).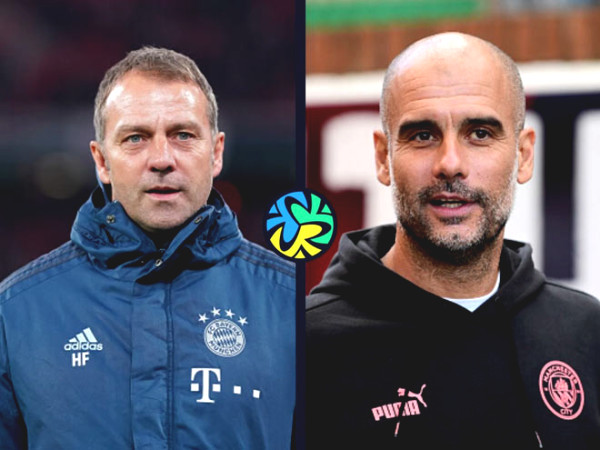 Coach Hansi Flick leveled trophies won 15 of 18 first match Bayern Munich in the Bundesliga lead as Pep Guardiola
Super food to hit the net of goalkeeper Roman Burki (Dortmund) last night was the 3rd goal from outside the area that Joshua Kimmich scored in the Bundesliga this season, more than any teammate at Bayern Munich yet.
Germany goalkeeper Manuel Neuer team, he has played 400 matches in the Bundesliga when starting the match for the champions at "the classic Super Germany" has just ended. Since started playing professionally since 2006/07 in colored clothing Schalke 04, for 14 years, no other player in the Bundesliga play many games like "guard house" is.
In Round 29, the Bundesliga, at 23h30 30/5, league leaders Bayern Munich will be playing at home to welcome rival Allianz Arena is at risk to competitive play-off relegation - Fortuna Dussendorf.
Meanwhile, in the next round, at 23 o'clock at 31/5, Dortmund will have to do Benteler-Arena guests confront Paderborn team tick table thirsty points to avoid relegation.