Set goals for Manchester City's 3-1 victory in the trip to Wolves Gabriel Jesus is also the 44th phase of the 2020/21 Premier League Round 2. This is also helped round this achievement becomes round with the most goals in the new era of the Premiership, passing the 26 Premier League 2010/11 (43 goals).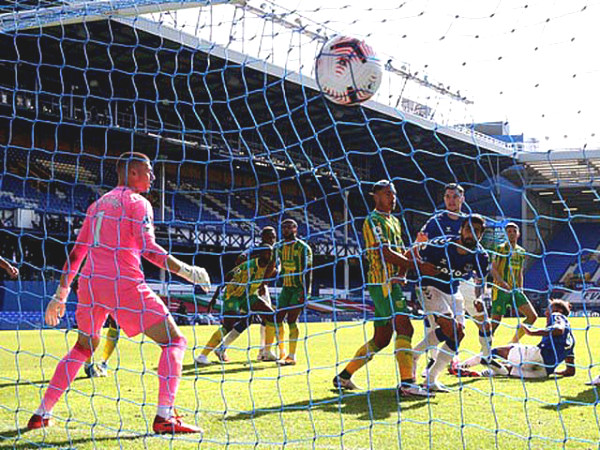 Round 2 2020/21 Premiership curtain boom witnessed goals
However, round scoring the most all time in the UK National Championships appeared in the first season of the Premier League era, while there are 22 teams compete. Weekend 8-9 / 5/1993 saw a total of 53 goals.
Round 2 madness witnessed 2020/21 Premiership Match 3 with 7 goals (Everton 5-2 West Brom 4-3 Fulham Leeds, Southampton 2-5 Tottenham), 1 game with 6 goals (Leicester 4-2 Burnley), 2 match with 4 goals (Manchester United 1-3 Crystal Palace, Wolves 1-3 Man City), 2 match with 3 goals (Brighton 0-3 Newcastle, Arsenal 2-1 West Ham), also is 1 match 2 goals and 1 ball, 1 goal.
There are many interesting coincidences between two Premier League 2020/21 round with 26 Premier League 2010/11 - round scoring several No. 2 in the new Premier League era. Firstly, Everton were playing at home and scored 5 goals (winning 5-3 before Blackpool in 2011). Second, MU admit defeat (1-2 against Wolves in 2011). Third, Chelsea lost to Liverpool at home (0-1 in 2011). And fourth, the same 3 teams not yet goal.
After renaming the Premiership, the UK National Championships with 22 teams competing from season 1992/93 to the end of season 1994/95. New era of English Premier League 1995/96 season when starting from the reduced to 20 teams competing.
The most goals rounds Premiership history