The best goal of the Son Heung-Min in Tottenham shirt color
Last 8/5 days, Son Heung-Min was demobilized after 3 weeks of performing military service. Striker born in 1992 enlisted yesterday at the training center 20/4 marines on Jeju Island (South Korea) and successfully completed the course. Son Heung-Min achieve 100/100 on the test evaluated the mental strength and 10/10 in the shooting disciplines.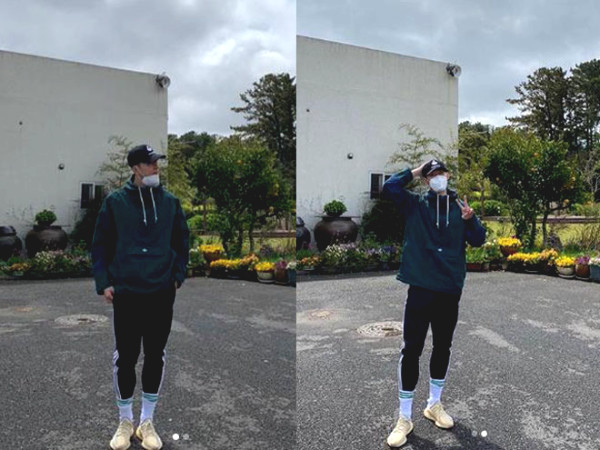 Latest Photos of Son Heung-Min after demobilization
Currently, Son Heung-Min resting in Korea and shared the first picture after demobilization. On his personal page, Tottenham striker posted photos posing "V" with two fingers rather tune momentum. Apparently not familiar with short hair should Son Heung-Min still wear baseball caps and masks as recommended by the Korean Government.
This image of the Son Heung-Min immediate social causes fever and received 1 million like 20 hours after posting. Teammate at Tottenham, Serge Aurier "heart drop" and comment on photos with a brief sentence from "Warrior" (warrior).
According to the Korea Radio page, Son Heung-Min will return to England on 13/5 and implementing regulations quarantined for two weeks. As expected, the club in the Premier League returned to training on July 18/5 should the striker will miss nearly two weeks training with Tottenham. However, the tournament will return in June, should Mourinho also not too worried about this problem.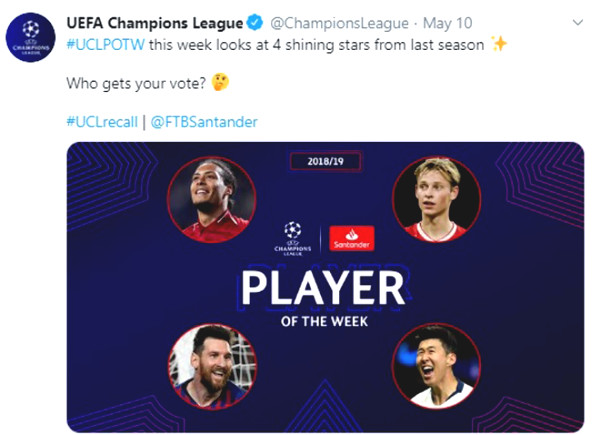 Son was the UEFA Champions League organizing committee selected as one of the four best players last season
In the meantime returned to England, Son Heung-Min surprise welcome good news. Korean striker UEFA Champions League organizers choose one of the four most outstanding faces season 2018/19 to audience vote. Tottenham "General platter" with three other star Leo Messi is, Virgil van Dijk and Frenkie De Jong.
According to the latest update results striker Korea was third with 18% of the final vote. Leo Messi won the first place with 46% of the vote, while Van Dijk came in second with 28%. Last season, Son Heung-Min and Tottenham played super cool and just succumb to Liverpool in the final.
However, the "rooster" are experiencing problems this season. Currently, they are ranked 9th in the Premier League and to try very hard to compete in a European Cup berth next season. This depends very much on the style of Son Heung-Min, the team's main striker Harry Kane while being treated for injuries.