Performances of "bad boy" Antonio Cassano peak time
Antonio Cassano was one of the most promising talents Italian football. Soon emerged in shirt colors of AS Roma (2001-2006) and "giants" Real Madrid scout in 2006 for $ 5 million. However rebellious personality, lifestyle depraved led former players born in 1982 soon "on beach" from the Bernabeu and could not develop as expected.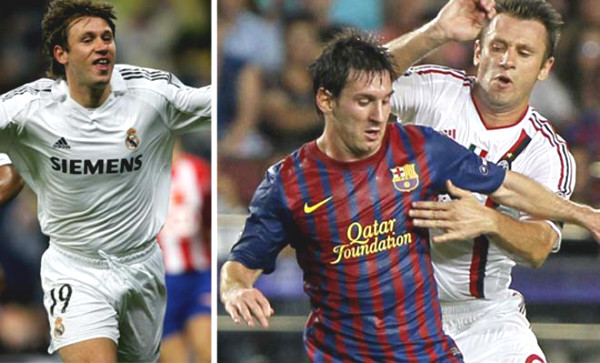 Cassano claimed to be better than Messi and past revealed dissipated, "sleep" with 700 girls
In a recent interview on Sky Sport, fans are not surprised from the Cassano boldly declared he is better than Lionel Messi. Not only that, he also revealed more about the past dissipated, slept with hundreds of girls and called it "adventures".
"I was better than Messi and underwent 600-700 memorable adventures with the girls. In fact, I always play or after each time it 'fun'. For example on June AS Roma beat Juventus 4-0 (match Cassano scored twice), I had fun with one girl at 6 am, "said Cassano on Sky Sports.
In 18 short months playing in Spain, Cassano spent most of the time for two "passion" is eating and conquer the girls. So he quickly deteriorating performance, only 29 league matches in all competitions (scored 4 goals).
Recall this time, Cassano said: "I played very badly at Real, but that time was amazing. Never had I thought I was draped in the biggest club in the world. I would love to eat, weight weighing up to 93 kg at that time.
In Madrid, I have a friend working in the hotel. His job is to bring me 3 or 4 cake after 'fun'. It was the perfect evening. "
Leave Real in 2008, Cassano repatriation and find form somewhat in color shirt Sampdoria, AC Milan, Inter Milan, Parma, culminating in the Euro 2012 runners along Italy Tel.