Chelsea bounce become a powerhouse in the Premier League with the arrival of owner Roman Abramovich. Russian tycoon has brought to the team at Stamford Bridge series and blockbuster signings of all is Mourinho.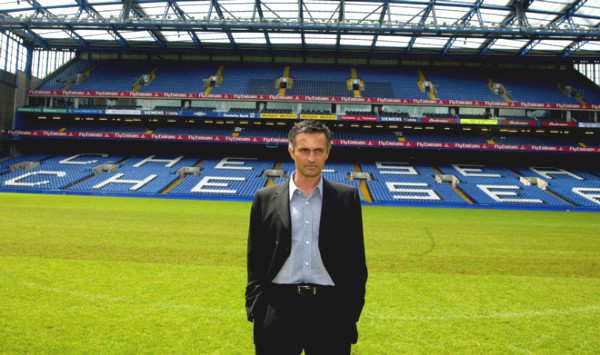 Mourinho joined Chelsea in 2004
The appearance of the "Special One" at Chelsea in 2004 have created a solid foundation even when he left many years, people still see the imprint of the master Portuguese at Stamford Bridge.
However, this could not have happened by consent Jose Mourinho led Chelsea Liverpool instead in 2004. It is the latest disclosure in the book entitled "Mourinho: Behind the "Special One", from origin to glory ".
Nicolas Vilas author revealed a shocking truth that Liverpool have approached Jose Mourinho's Chelsea for quite some time. Anfield team looking for Gérard Houllier's replacement and "special" is the number one candidate. They have negotiated the first session in January 4/2004.
Jorge Baidek, mentor Mourinho then revealed: "Liverpool chief executive Rick Parry to contact us and have reached preliminary agreement. They ask us to wait for 15 days by Houllier still under contract. "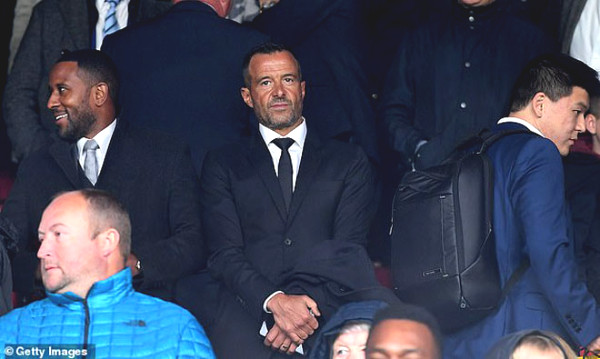 Jorgen Mendes, who led Liverpool to lose Mourinho
This is the biggest mistake of Liverpool in this transaction by a period of 2 weeks is sufficient to "super brokers" Jorge Mendes turn things around. Mourinho's agent "newsletter" for Chelsea and "Tsar" Abramovich quick decision.
Mourinho met the president of Chelsea for the first time before Porto entered the Champions League semifinals and all changes from here. You strategist Portugal was quickly persuaded Abramovich and abandon appointment with Liverpool earlier estimates.
The rest of the history, everyone clearly, Mourinho signed for Chelsea after Champions League 2004 with Porto and won two Premier League championships with "The Blues" before being fired in 2007. In in 2013, he returned to Chelsea and once more crowned in the highest league of England.
In that time, Liverpool still languished in search coach can help them return to the top. Coach Jürgen Klopp have until appearing in, the newly contented Anfield.