Serie A season this year could end up playing big playoff or ability will be canceled if such results Covid-19 continued to attack the league again. Accordingly, the Italian Football Federation (FIGC) has approved plans to hold interest controversy promotion playoff matches, and, if worse developments may cancel the results of this year's season.
Ronaldo risk not celebrate championship with Juventus this season
Reportedly, the team is participating in Serie A has decided the no champion and cancellation provisions relegation if Covid-19 continues to make delayed tournament. If the worst case happens, league leaders Juventus superstar Cristiano Ronaldo will not be crowned champions though is leading the Serie A standings this time. The new plan proposed by President FIGC, Mr. Gabriele Gravina, in the opinion polls of the club in Serie Notably, there are 3 teams did not participate in the vote.
"Today, football has won, we will express our solidarity" - he said Gravina. "Right from the planning, we always follow the major leagues otherwise. In the No. 5 team leads the standings currently, 4 clubs have decided to want to stop. However, the Serie A will not be defeats. the requirements of this team is not consistent with what we decided last month "- Chairman of the Italian football Federation confirmed.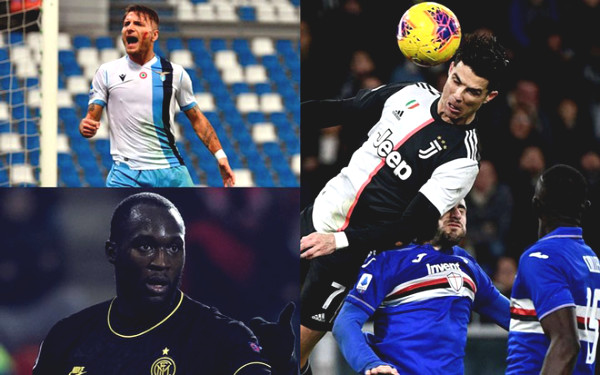 Serie A face many fears with plans to return
Serie A has been postponed since 9/3. It is expected that the Italian top league will be back on 20/6 and ended on 2/8. If the season can not come back on 20/6 for many reasons, the FIGC will wait for 10/7 days to decide whether to cancel the season or not. However, the deadline for the Serie A this season, ended up only until 20/8.
Two top league Serie A and Serie B is approved to fight again, while Serie C officially stop and recognize the results of the current. 3 Club is Monza (owned by "bosses" Silvio Berlusconi), Vicenza and Reggina were officially promoted to Serie B. The FIGC also decided the transfer market will open from 1/9 until June 5 /ten.