Juventus have made their own fans stunned this morning, they just lost the reverse Udinese - opponents are still in the relegation battle spiral in round 35 of Serie A. MATHIJS De Ligt opener for "old Lady of Turin". But the important phase set of Ilija Nestorovski and Seko Fofana took home a 2-1 victory against the current dramatic field team Dacia Arena.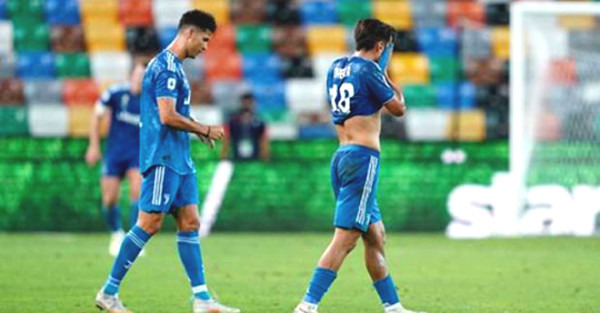 Juventus and Udinese lost opportunity slip backwards Serie A early 3 rounds
Currently, after 35 rounds in Serie A this season, Juventus still leads with 80 points over second-placed Atalanta and Inter Milan team ranked 3rd 6 and 7 points respectively. Failed past Ronaldo and teammates while marching to the city of Udine them at risk can take the scudetto this season in the hands of Atalanta - "air-bombing" the most feared in Serie A this season with 95 goals already scored from the first prize to date.

Chart top 3 teams are competing in Serie A championship this season after 35 rounds
This hypothesis will become reality if Juventus only won no more than 2 points in 3 games turn his remaining Sampdoria clash (27/7), Cagliari (30/7) and AS Roma (2/8) remaining troops Gian Piero Gasperini coach won all three last round clash AC Milan (25/7), Parma (29/7) and Inter Milan (2/8).
Meanwhile, Juventus will have from 80-82 points, while Atalanta could staff up to 83 destination points to dethrone King Italian football from Ronaldo and teammates. Atalanta will have more points by the Turin club if the two teams level on points, positions will be determined by achievement confrontation and 1 draw 1 Atalanta lost against Juventus.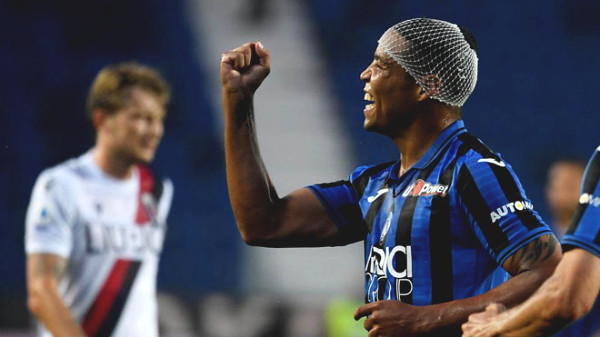 "Machine bombing" Atalanta are still opportunities usurpation Serie A title this season from the hands of Juventus
However, this scenario is very difficult to become a reality, especially when the agency is still in the hands of Juventus. And Atalanta in their case by several points after 38 rounds of the 2019/20 Serie A season, teachers will still champion Maurizio Sarri when opponents of achievement than direct confrontation after two matches respectively (1 win, 1 Air).
Even Juventus will win the scudetto record 9th consecutive and crowned Serie A this season, even on Saturday (26/7) if Atalanta lost to AC Milan, Inter Milan also draw or lose Genoa in round 36 this weekend. Whether Juventus will defend crowns or Italian football will welcome a "king" shocking new way?