Although the match between Aston Villa and Sheffield United has ended with the score goalless, but, its echoes still make waves English football. Scenario 42 minutes of this match, the Aston Villa goalkeeper was left hugging the ball had crossed the line of goal is not endorsed a Sheffield goal.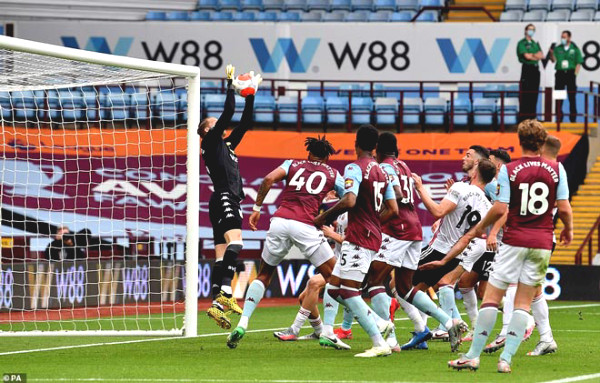 Large controversial circumstances after the match
In a sideways ball, Oliver Norwood kick Sheffield side almost went too deep but Örjan Nyland goalkeeper compact still holding the ball. Despite controlling the ball but worth mentioning, Nyland was unable to hold a reasonable position and lost momentum after the grounding.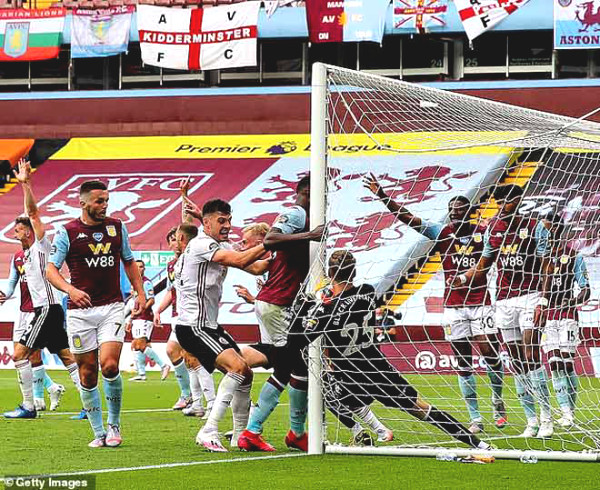 The ball went over the line quite clear
Slow motion shows the situation of the Aston Villa goalkeeper and the ball crossed the line left of the goal. Sheffield's players have even observed and seemed happy, but referee Michael Oliver shook his head rejected after consultation with goal-line clock (technology determined the ball on the goal line).
Oliver explained to the visitors that his clock does not vibrate and that is why he did not recognize it as a goal Sheffield. VAR is no intervention in this situation in the surprise of all the players and coaching staff the visitors.
Errors of goal-line technology has made the game go in the other direction
After the game, former player Jamie Redknapp station Sky Sports revealed by the referee Oliver clock actually shuddered when the 1st half has finished stone. Its delay making his decision can not be changed by Oliver were all in the dressing room at half-time.
After the match, there were so many fans criticized the coordination control of the referee the match. Besides, the goal-line technology is also brought out when discussing the flaws of which caused the visitors Sheffield robbed a clear goal. Just one goal will also help temporarily rise above Sheffield United to take 5th place in the table, which makes the race more top 4 more intense.