Friendly match took place between the two clubs Legion - regional team Makhachkala and Sakhalinets in Moscow suddenly became the focus of attention. In the final minutes, Serge linesman Tumasov shocking with a straight hand punch to the face a Sakhalinets players.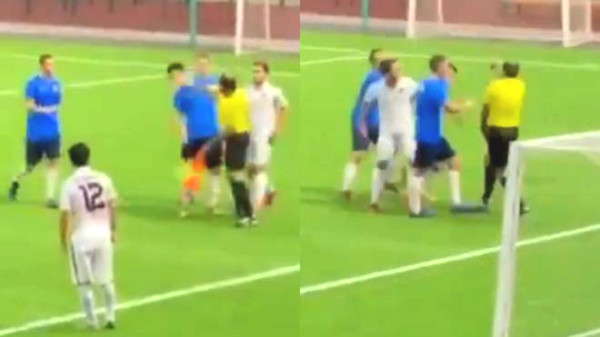 On social networking sites, your, the referee explained: "Shonia (name players were punched) were provocative and confrontational with me most of the time of the game. And the war only happens after battle ends only ".
Russian social network constantly criticized referee Serge Tumasov. Many people believe that it is the act of anonymous thugs. Some require a permanent ban "black king" is not controlled any further matches.
Currently there is no news will see the Russian Football Federation referee Serge handle Tumasov like. Before the eyes can be a severe punishment for the lack of restraint punch. Then, one must clarify the relationship of this referee with other behaviors, such as when he sold control of the game or not ...
Sakhalinets the new team is well-known blogger Mikhail Litvi established in the city of Moscow last year. Legion is also quite popular team in the city of Makhachkala.