In early April, Wayne Rooney is one of the players stood up to criticize the club members of the team pressed a pay cut. The England striker was even denounced the Minister of Health of England for making calls salary reduction aimed at professional players, while no mention of other subjects or even billionaires & millionaires .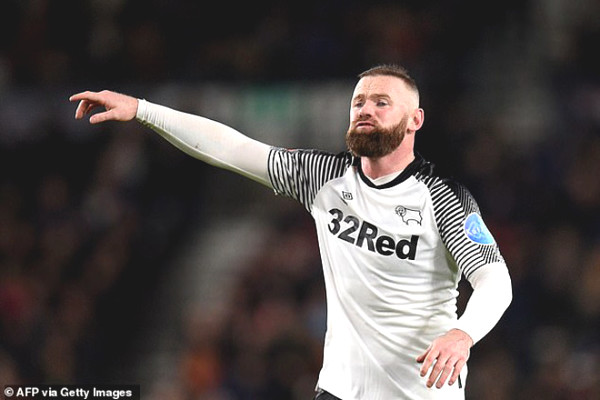 Rooney are leading players against Derby County Club's decision to reduce salaries
So far, the struggle of Rooney and his team-mates still ongoing. The Daily Mail reports that the former Manchester United captain is leading the group of players decided against Derby County 50% of the team salary. Wayne Rooney has represented the players play in the First Division of the UK to talk directly with the head of the Association of British professional player (PFA), Gordon Taylor on this issue.
PFA recommends First Division English players should not accept any proposal that falls over 25% current salary. Meanwhile, the proposal of Derby County up to 50% proposal aroused suspicion of the club leadership advantage Covid-19 to hoard money.
Wayne Rooney was shown the leadership role in this war. Not only do deputies nominally, England striker also established a contact group on the social network to announce the situation and inquiries for other players.
Rooney stood up for the team and not for himself
After years of war in the Premiership, Rooney earned a fortune is not small. Therefore, the salary is reduced by 50% at Derby County for former Manchester United captain is not a problem. However, Rooney wants to defend the interests of the team.
The England striker is quite urgent when interviewed in The Times. "I was able to go a lot of ball players but not always so. Suddenly all professional players have not less than 30% salary reduction. That is a bad thing, why the players we targeted? "He said.
Rooney revealed a Derby County youngster received only £ 2000 / week and will not be enough to feed their families if wages are cut £ 600. Salary reduction policies should be applied to each case and Rooney wants the club to negotiate with players.