Ronaldinho had a special interview with ABC Color newspaper of Paraguay to talk about his situation at the moment. The Brazilian list has been detained in Paraguay since the detection using false passports and are being monitored pending investigation.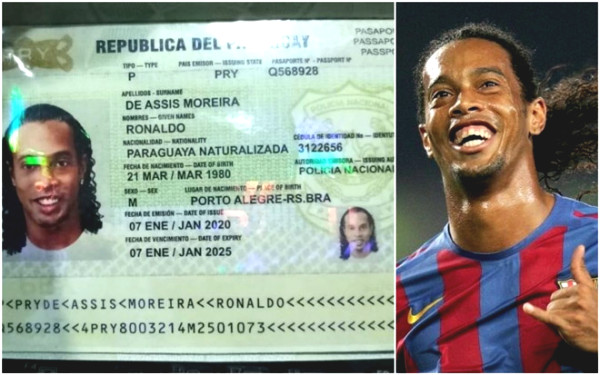 Passport controversial "Ro lug"
"We are absolutely stunned when he knows the papers the other invalid. Since then we have been trying to cooperate with the investigation in order to clarify things, I have confidence that he and his brother will soon be out from here, "Ronaldinho said.
"I have accepted the invitation to come here to participate in the launch of a service online casino and advertising a new book. I do not know what happened to the organization, I get those things and they said it was the gifts. They said that the passport is valid only nominally, my honor as a citizen of Paraguay. "
Ro "lug" further said he was police custody when submitting this passport when exposed to customs Paraguay. "I gave it to an official without much thought, that's the first thing I took out from the bag. By then I knew it was fake. Not only did it not worth using that owns it is a sin criminal, "he said.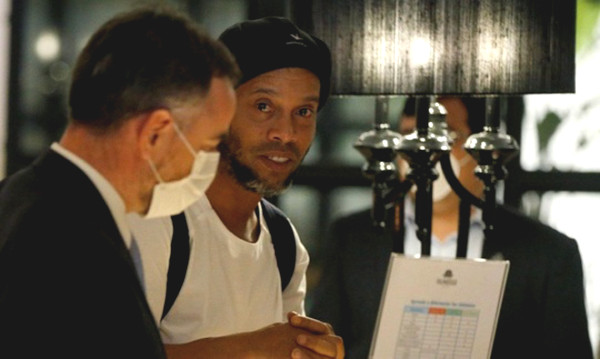 Ronaldinho was released from prison but remained under house arrest at the 4 star hotel of Paraguay
"I only pray hope the Lord will help me soon get rid of it. Knowing I was going to jail made me shocked, all my life I only think about playing football, make a living and entertaining for the fans."
Ronaldinho also spoke about his time in prison temporarily. "I am very happy to be the inmates ask, is football, signing autographs and taking pictures with them is no different to the work I usually do for the fans. Especially they are also in difficult circumstances such as I ", I said.
"After everything ended the first thing I do will be to go home and hug my mother, who has gone through a period of very difficult because of worries me and epidemics. After that I will retreat a few days to regain confidence and strength before continuing with the new job. "
Maradona defended
Recently, the legendary Diego Maradona has voiced support for Ronaldinho and vowed to support his best to help him regain freedom after the use of fake passports in Paraguay. "Golden Boy," the Argentine said that Ronaldinho completely clean.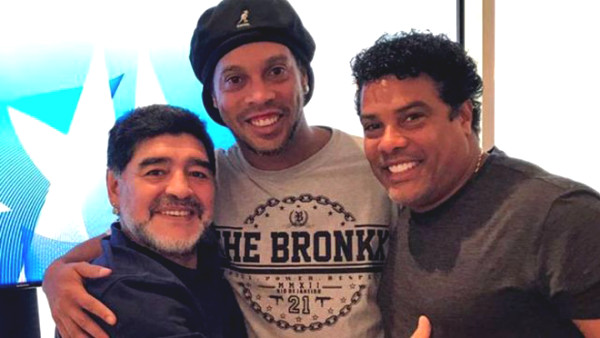 Maradona loved Ronaldinho
Told the El Dia de La Plata (Argentina), Maradona said: "What happened with Ronaldinho makes me very sad, he's not a crime. Ronaldinho went there because of work" - Maradona shared. "It seems he's arrest was a mistake. They were treated so bad for him. Ronaldinho is my friend and I will support him to death" - the legendary 60 year-old added.