Are rated marginally better with the names to be known as Milinkovic-Savic and Tadic, but Serbia were difficult before a Tel Russia is led by owners Dzyuba. 1st half of the match the ball sideways. The battle in midfield hot while they both do not want to offer too high squad.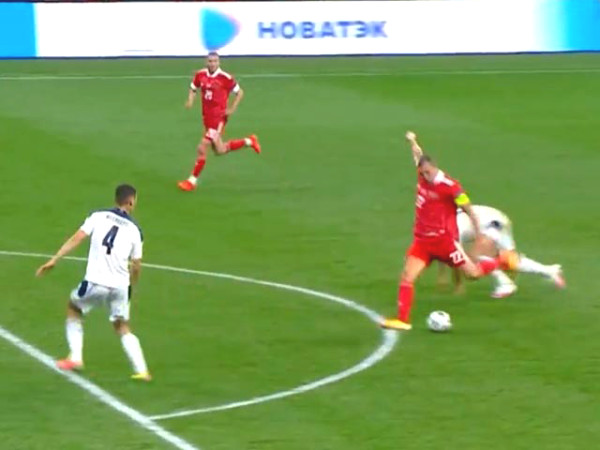 Dzyuba (Russia, red shirt) with a match lit
Things were just starting to become more adventurous in half 2. After the break 3 minutes, Pavlovic prevent unauthorized access with intrusion Bakaev penalty phase of the midfielder's through balls Ionov welcome. On penalties, goalkeeper Dmitrovic Dzyuba fool opener match.
Up to 69 minutes, Karavaev after receiving the ball on the left had a chance to go the ball into the middle before Shot angled extremely devilish from outside the box, not for Dmitrovic any chance of clearance yet, people doubled.
Serbia squad pushed after the 2nd goal and soon rediscover hope. 78 minutes, Lazovic down the minutes and then penetrate the penalty area before the cross Mitrovic advantageous to buffer into an empty net, to reduce the score to 1-2.
However, at a time when Serbia needs the most sober, the midfielder Nikola Maksimovic had made a serious mistake, when tripped lost the ball just in front of the penalty area. With opportunity "windfall", Dzyuba not miss the opportunity to blow gently nibbling the ball, scoring 3-1 for the "Russian Bear".
Final: Russia 3-1 Serbia (half 1: 0-0)
Scored
Russia: Dzyuba 48 '(pen), 81'; Karavaev 69 '
Serbia: Mitrovic 78 '
Squad
Russia: Shunin, Semenov, Fernandes, Dzhikiya, Karavaev, Zhirkov, Ionov, Ozdoev, Zobnin, Bakaev, Dzyuba.
Serbia: Dmitrovic, Nikola Maksimovic, Milenkovic, Pavlovic, Lazovic, Gudelj, KOSTIC, Milinkovic-Savic, Nemanja Maksimovic, Tadic, Mitrovic.