AC Milan welcome Lille at home in the Europa League group stage framework. The home side are ultra-high performance, many people have thought of a victory for the Rossoneri. However, serial unexpected surprise occurred on the San Siro.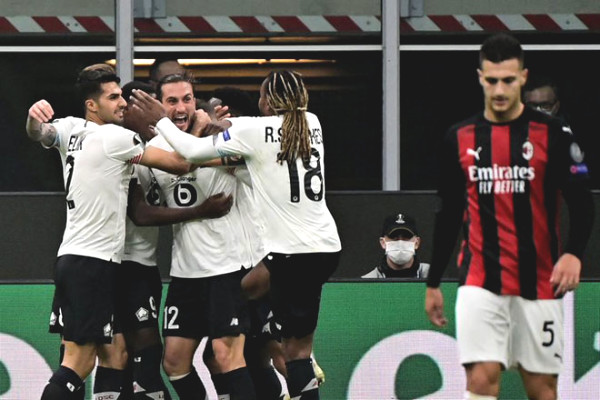 Unexpected happened in San Siro
After 22 minutes, Romanogli clumsily pushed a guest player in the penalty area and the referee pointed to the penalty spot. Yazici not miss chance on 11m opener despite facing Donnarumma. It is the ratio of the first 45 minutes.
Into the second half, continued to shine Yazici with two playing off that paragon of AC Milan keeper could only stand to look. The first is angled his shot from outside the box with 55 minutes A few minutes later, Yazici completed hat-trick with the phase of the heart model.
Defeat, AC Milan took the top spot in the waning days Ibrahimovic played while Lille lead with 7 points after 3 rounds.
Aggregate score: AC Milan 0-3 Lille (H1: 0-1)
Goal: Yazici 22 ', 55', 59 '
Lineup
AC Milan: Donnarumma, Hernandez, Kjaer, Romanogli, Dalot, Krunic, Tonali, Kessie, Diaz, Ibrahimovic, Castillejo
Lille: Maignan, Celik, Fonte, Botman, Bradaric, Yazicii, Sanches, Xeka, Bamba, Ikone, David