Whether soccer can lead to infection Covid-19 at a high level? A recent study from the University of Aarhus in Denmark assertion of infection during the match is very small, it is considered the first study of the risks occur when football season pandemic.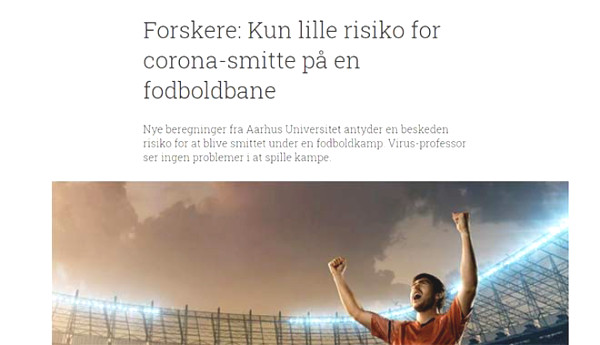 Scientific articles on Videnskab of Denmark: "The ability to lower viral infection Covid in football"
The prize European football has in turn postponed from mid-March and so far a number of the league had to cancel, or to end up always and get results while postponed, as was the case the Dutch league or French. However, some countries are still undecided, they even have to consider at some stone.
Aarhus School study may make many people relieved. Journalist Thomas Hoffmann in Denmark, said an average player will have up to about 1 and a half minutes exposure time with a certain other players, before leaving the position away. But to viral infection Covid-19, the human-human contact at a distance of 2 meters must be maintained in the range of 3 minutes or more.
Journalist Hoffman quoted Professor Allan Randrup Thomsen, head of the research team, in which the football match took place outdoor environment is less likely to spread the virus infection than the sport played indoors.
He said: "With football, study results showed that the risk is very low, while the risk is much greater in subjects collision body as often as American football or rugby."
"We can prevent the virus from spreading through the simple steps. Besides washing hands clean, wash and disinfect the clothes before the game, and avoid shaking hands or hugging, the players should shower and get dressed in the match at home instead of in the locker room at stadium. Let the place exposed as little as possible, and if so, as in the outdoors as much as possible ".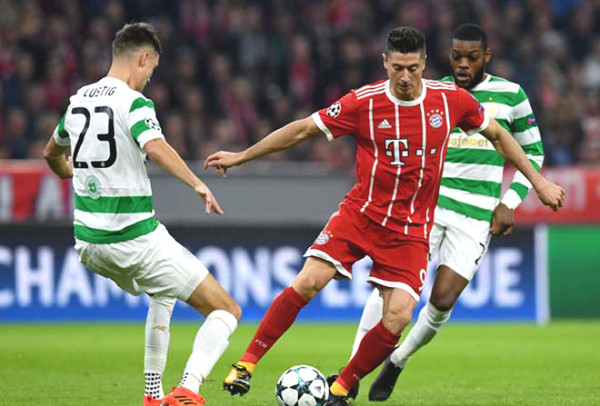 Post said the possibility of infection can still occur through contact between the striker and defender
Interview with Professor Thomsen has been posted on the website videnskab.dk ( "Videnskab" means "science") and present research results have yet to be fully announced, but only shared with a few people , mainly in the research community. Besides Professor Thomsen said there are still some context can create a high risk, especially when A striker often stood defender B.
Denmark has postponed the football match from Monday 11/3 and so far no notice when replay. The time they made check Covid-19 for more than 13,000 people and has 150 positive, accounting for only 1% of the total number of people tested, and among those who are tested including those with no symptoms.
The number of people hospitalized with the virus in this country has fallen in recent days where only a total of 50 people who are on a ventilator, while the country's health can respond to about 1,000 people.