Brand Finance, the prestigious company valuation based in the UK recently announced list of the football club with the highest brand value in 2020. In the world context of the economic situation and society suffer awarded by the pandemic Covid-19, the value of the brand Real Madrid down 13.8% to 1.286 billion pounds, but retains its position as the most valuable brand in the world.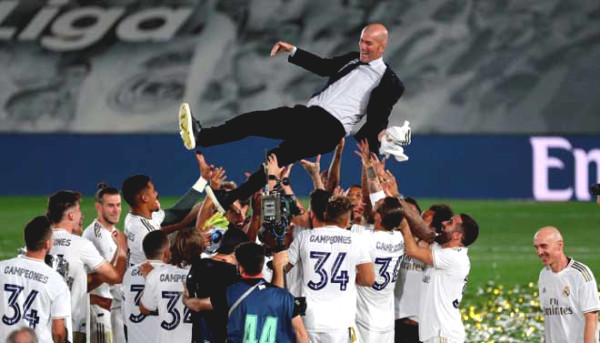 With the La Liga championship season have passed, the future promise still pending Real. Recently, "Los Blancos" has expanded business relationship by launching Real Madrid Next brand whose goal is to cooperate with startups oriented technology. Real also make good use of social networks to increase followers, generate pay-per-use Madridista Nation on Facebook.
Sticking immediately after they are Barcelona, ​​when the value of their brand increased 1.4% to 1.280 billion pounds. This small increase can be due Barca reasonable calibration phase pandemic. Be aware, they only £ 6 less rivalry on brand value. Barca have internal problems but is on track to become the first club in Europe achieve € 1 billion annual revenue.
Meanwhile, MU ranks 3rd with £ 1.190 billion brand value decreased by 10.7%. "Red" is also the team valuable strongest brands in Britain, when the names of the "Big Six" are behind them, turn in Liverpool (4), Manchester City (5th) Chelsea (8th), Tottenham (9th), Arsenal (10).
Liverpool Premier League championship is the team increased the brand value of the top 10 most impressive (6%), followed by PSG (5.8%) and Tottenham (3.3%). While the Bundesliga champions and Ligue 1 is Bayern Munich and PSG are in the top 10, the Serie A champions Juventus are only ranked 11th.