Globoesporte Brazilian TV channel specialized in sports recently held poll the Real Madrid player was the greatest in the XXI century. Join the poll is crowded Brazilian fans, and surprise are the top 3 players get the most votes nobody is Brazilian.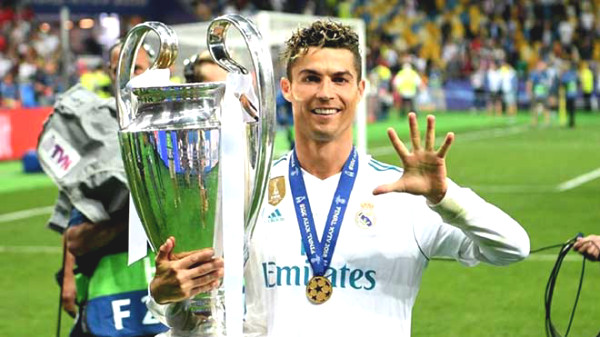 Cristiano Ronaldo led the votes of the audience Globoesporte
Cristiano Ronaldo led the poll with 29,000 votes while Zinedine Zidane ranked No. 2 with just 1,000 votes less than his former student. Sergio Ramos incumbent captain lies in 3rd place with about 27,500 votes.
Team of the 4-3-3 and out with Ramos and Zidane then 2 people are still working for Real, which is Dani Carvajal (14,500 votes) as players and Raul Gonzalez (nearly 19,500 votes ) in the role of team manager Castilla. Ramos Carvajal, Raul and goalkeeper Iker Casillas was the Spaniard's fourth PFA Team.
Ratings beside Cristiano and Raul in attack with Brazilian Ronaldo is 27 260 votes, behind Ramos. He along with Roberto Carlos at left back position is 2 Brazilian participation in the poll took place in his hometown, and also the two South American players meager. Ronaldo and Figo the Portuguese people, while Zidane was the only French and British David Beckham is unique.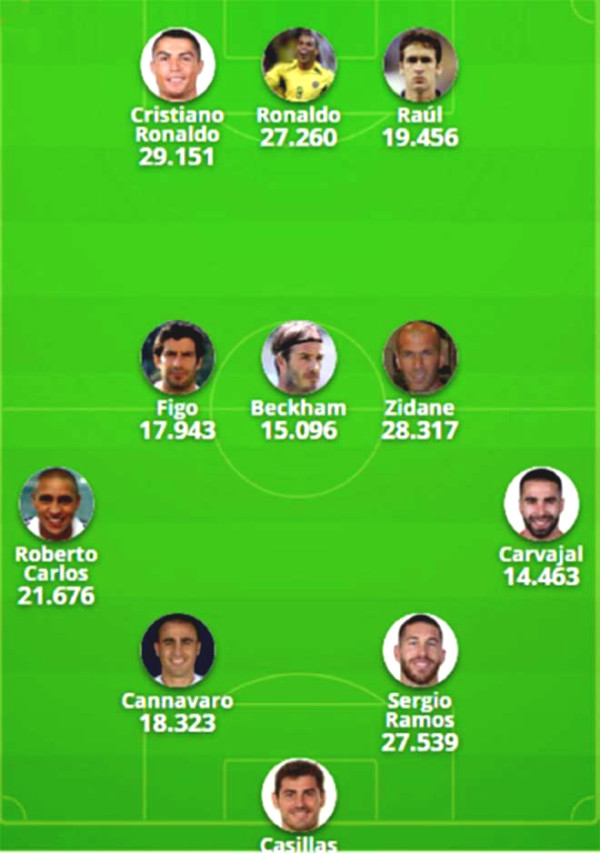 Real Madrid Team of the XXI century of Globoesporte
Up to 5 winners of the Golden Ball contribute in this squad, as apart from Ronaldo and Zidane are both also present Figo in midfield with 17 943 votes, and Fabio Cannavaro in central defense position with 18 323 votes. 6 players who have won the World Cup (Brazilian Ronaldo, Zidane, Carlos, Cannavaro, Ramos and Casillas), and four players were crowned Euro (Cristiano Ronaldo, Zidane, Ramos & Iker Casillas).
Besides this, the PFA Team Globoesporte also published a list of the top players voted narrowly in his position. Marcelo, Toni Kroos, and Luka Modric Casemiro still serve the club, while Michel Salgado, Fernando Hierro and Kaka was retiring. Karim Benzema did not even reach the top 20.