After acquiring the La Liga championship, coach Zinedine Zidane is embarking on the purification of the lineup. Bernabeu home side had the target on the transfer market, but they have to sell more new players have sufficient financial resources to pursue.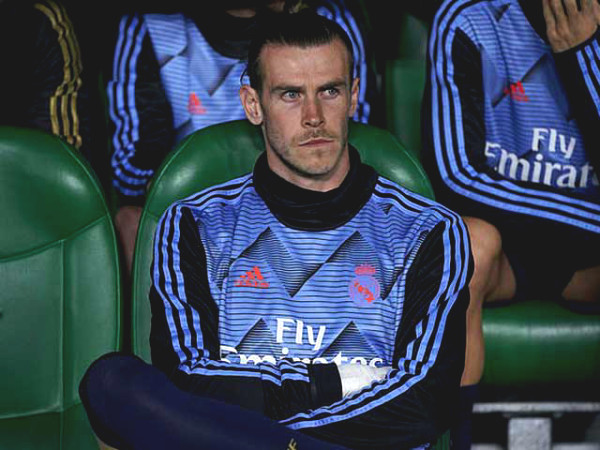 Real inability to sell Bale
In fact, Real can easily solve the whole financially if they sell Gareth Bale for a big team, but many sources say Real are "helpless" with this deal, because the salary of up to 380,000 euro / week of this player too high compared to the current situation.
Media Spain said Borja Mayoral, Oscar Rodriguez, Mariano Diaz and Sergio Reguilon supposedly 4 names will have to leave the Bernabeu this summer in exchange for the proceeds of the predicted fall to about 90 million euros. This amount will be reinvested for the deal to recruit midfielder Dayot Upamecano (RB Leipzig), Donny van de Beek midfielder (Ajax) and young talent Eduardo Camavinga (Rennes).
Earlier, Real made a move pushed the young star. Achraf Hakimi defender landed Inter Milan for 35 million euros after two years on loan at Dortmund, while Javi Sanchez reached agreement to Real Valladolid.
A "chicken house" is another striker Borja Mayoral 23 years will not be retained even though he had 31 appearances for Real and scored 7 goals. In the past 2 seasons, Mayoral loan at Levante. Valencia and Lazio have made contact but AS said Mayoral Villarreal will likely be the team obtain the signature of the striker.
In the context of Luka Jović bandied add another season to prove himself, Mariano Diaz 26 years old striker will be sold. But in fact Mariano seem not want to leave. Real's efforts in pushing Diaz gone on last summer and January this year were unsuccessful.
Oscar Rodriguez, the 22 year-old midfielder currently plays for Leganes two seasons on loan with 23 years left Reguilon defender - who has 22 appearances in the 2018/19 season in a Real - play for Sevilla in the form for on loan last season, likely will not be retained.