Any team in the world are faced with the post-crisis Covid-19. The transfer plan must be reviewed and the purchase worth hundreds of millions of euros is said to appear only in the imagination of a few people.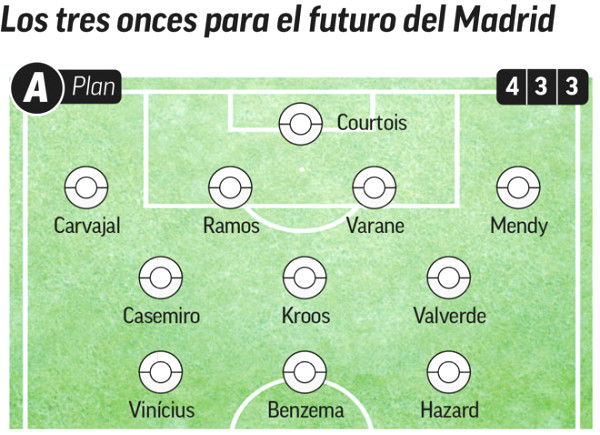 Real Madrid's squad is strong enough to compete with rivals
Key at this time, we can see the depth of the squad how important. If any team should choose to live "healthy" temporary Covid-19, perhaps Real Madrid is one of the number one candidate. Not only have abundant financial resources in, the Bernabeu also owns numerous quality players.
Spain's Marca newspaper has synthesized all, including players on loan for Real Madrid and that coach Zidane possesses to 3 squad enough to battle in every arena.
First team was the first team of Real Madrid now with the arrival of goalkeeper Courtois, foursome defender Carvajal-Ramos-Varane-Mendy, three midfielders are Casemiro, Toni Kroos and Valverde in the trio on attack is Vinicius, Benzema and Eden Hazard. With a 4-3-3 tactical scheme, the French teacher may safely fight the best heavyweight opponent in La Liga and the Champions League.
Meanwhile, the second team also appeared names such as Luka Modric is quality, Gareth Bale, Isco, Marcelo or defender is in red-hot form Dortmund - Achraf Hakimi.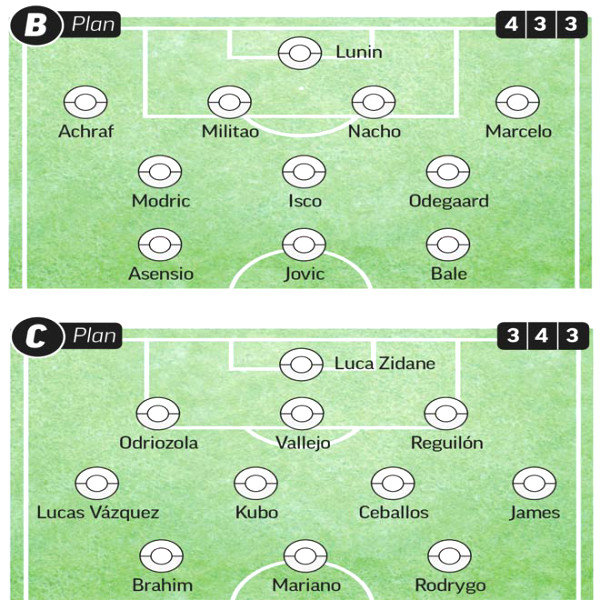 Even the team of Real Madrid B and C also have a lot of stars
A bit worried for the fans of Real Madrid at the goalkeeper position by Lunin not have much experience. Besides, Militao-defensive duo Nacho is not the optimal choice. However, the 4-3-3, the team is also very noticeable.
Very rarely can own team to the third squad has enough quality as Real Madrid. With "Plan C" his coach Zidane absolutely can use when experiencing weak opponents in the King Cup.
In goal is the emergence of Luca Zidane and defender is Odriozola trio, Vallejo, Reguilon. The midfield is the appearance of Ceballos, Kubo, Vazquez and James Rodriguez. Trio of striker Ibrahim, Mariano and Rodrygo.
Of course, in reality, Zidane can not register all the above-mentioned 33 players, but obviously with this statistic, we see extremely good depth of squad Real Madrid. President Florentino Perez somewhat owners prove the reasonableness when turning to recruit more young players than before.