Paris Saint-Germain after the players leave Miss Champions League final was the focus back on the last Sunday in preparation for the new season. However they will not have time to focus completely on the session by chipping force by Covid-19.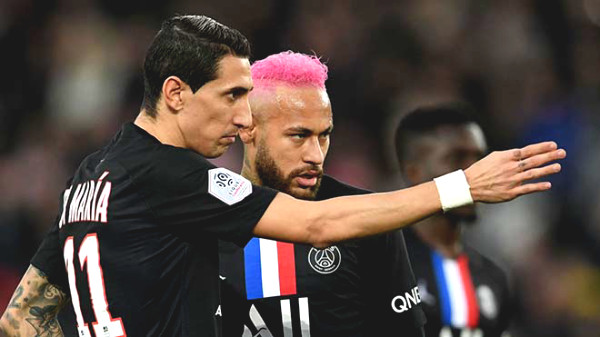 Di Maria was positive for Covid-19 and Neymar may also be
After the test, PSG have identified three players Neymar is certainly positive, and Leandro Paredes Ángel Di María. All three were immediately quarantined, but the problem does not stop there: all three players were on holiday in the island of Ibiza, and they do not go alone, but neither walk with her each other.
According to ESPN, Ander Herrera, along with Mauro Icardi, Keylor Navas went vacation with common three players mentioned above, of which Icardi was likely infected by frequent highest promenade next to Di Maria and Paredes. With 2 remaining susceptibility is unlikely but not small.
If PSG has added one more player Covid-19 infected with the match against Lens date will be delayed 10/9 to a different day. French Football Federation has set out regulations that a team in Ligue 1 or Ligue 2 from 4 or more positive for the virus will immediately postponed the next game in the league.