After the fourth referee yesterday, the PSG match - Basaksehir continued to start at 14 minutes and movements on the field quickly made the audience happy. PSG was definitely going forward with the results of Leipzig - MU, so they kicked quite comfortably.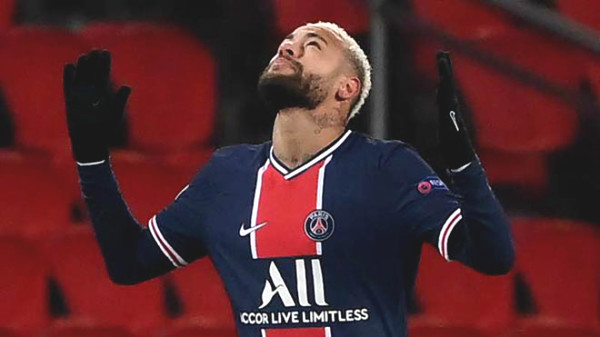 Neymar recorded hat-trick and contributed to both the remaining 2 tables of Mbappe
Fredrik Gulbrandsen and Mbappe missed the opportunities significantly before Neymar opened the score for PSG in the 21st minute, he welcomed the ball from Marco Verratti before piercing Carlos Ponck and kicked into the high corner. The difference was duplicated in the 37th minute when Neymar completed a quick counterattack due to Rafinha and Mbappe.
By 42 minutes, Neymar was fouled by Gunok in the penalty area where Basaksehir and the home team gave Mbappe Penalty to set up, thereby ending 1 year he didn't score in the Champions League. 5 minutes after the break, Neymar scored when he collapsed with Angel Di Maria, then from the left wing cut and shot very tightly.
Topal removed a table for guests from Turkey with a counter-attack when Irfan Can Kahveci had a very tight shot that keelor ​​Navas not sticky. And by 62 minutes, the score was fixed 5-1 when Neymar and Di Maria held a counterattack and to make Mbappe easily to score a double.
Match score: PSG 5-1 Basaksehir (1st half: 3-0)
Scored:
- PSG: Neymar 21 '37' 50 ', Mbappe 42' 62 '(Pen)
- Basaksehir: Topal 57 '
Departure team:
PSG: KeelR Navas; Marquinhos, Danilo Pereira, Presnel Kimpembe; Alessandro Florenzi, Marco Verratti, Leandro Paredes, Rafinha, Mitchel Bakker; Kylian Mbappe, Neymar.
Basaksehir: Mert Gunok; Rafael, Carlos Ponck, Mehmet Topal, Hasan Ali Kaldirim; Irfan Kahveci, Mahmut Tekdemir, Berkay Ozcan; Deniz Turuc, Enzo Crivelli, Fredrik Gulbrandsen.