Premier League has a lot of ideas to fit the actual situation in order to end this season, the final delineation results. In the context of the need to end at the end of July, there are many concerns raised about the fitness of the players, with the risk of injury and risk of erosion in terms of physical fitness.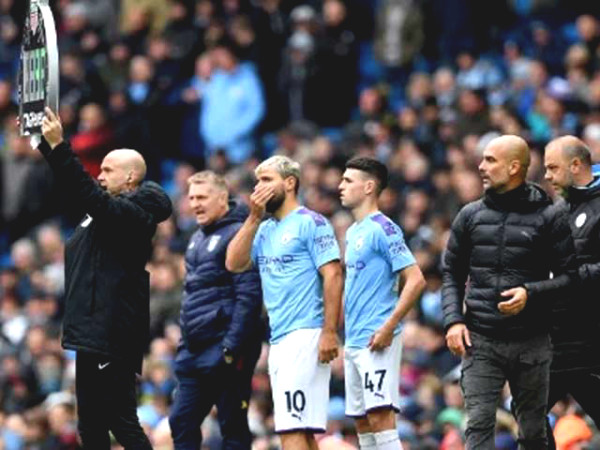 Premiership clubs will be change 5 players
Recently, FIFA has proposed a short-term option and wait 4 countries heading "Home Nations" - the home of football, including the UK, Wales, Scotland and Northern Ireland - consider additional substitution on the match. Accordingly, the proposed club will have 5 waving in every match to ensure fitness for players.
If it is approved, then this idea will be sent down to the 20 Premiership clubs to decide whether they want to apply the changes to the rest of the 2019/20 season or not. Football agencies require legislative change regarded the temporary laws is an urgent issue.
Under the proposal, the current rules with 3-waving in a match lasting 90 minutes will be amended to allow the addition of two replacements. However, the team still will only stop the match 3 times to replace 5 players, rather than stop 5 times instead of 5 people.
This means there will be time to replace 2 or even 3 or more players, if the coach wants to use up 5 substitution. The limit on the number of substitutions to ensure that the game is not interrupted too much or abusing the teams on the hour.
Besides, Premier League is also considering plans to put the players in the designated hotel and freeze for 6 weeks to play all the remaining matches. The home team will be considered to be stationed in an area of ​​the hotel, while the team will only be considered as check-in room to play and then move to another hotel.
Besides, the team likely to play on the field to practice or neutral ground. The majority of Premier League teams are still nine games to go and it is estimated that they will need about 6 weeks in hotels blockade to complete the 2019/20 season.
Reportedly, Arsenal will return to training on today (27/4) under the strict supervision of health. Premier League are pressing the UK government to allow football back as soon as possible.