Chelsea: 60 points, performance goals - goals conceded +14 (ranked No. 3)
Humiliating defeat of Sheffield United 0-3 on the field and at risk were the team behind as Leicester and Manchester United knocked off Top 4.
But by a miracle that, teachers Lampard retains 3rd place in the standings after two remaining teams can not take advantage of opportunities ahead. Still, the defeat against Sheffield remain alert to ambitious moves of "The Blues".
Chelsea's recent form was erratic when lost to 2 games in the sprint stages present tense. Defense is still a fatal weakness of Chelsea when conceded 7 goals / 4 recent games. If the problem does not improve, they will be difficult to secure a place in the top 4.
In 3 games remaining, Chelsea will be facing two tough opponents Liverpool and Wolves. Fortunately for "The Blues" is their previous match against Norwich to regain confidence if the win.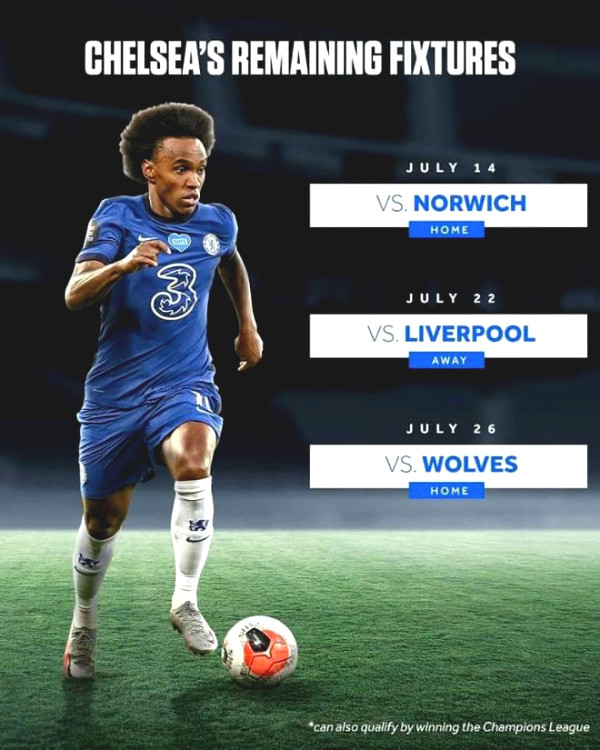 The remaining rivals Chelsea: Norwich (home), Liverpool (away), Wolves (home)
Leicester: 59 points, performance goals - goals conceded +29 (ranked 4th)
Top 4 in the race, the team of Leicester is the most challenging. In time past Premier League competition, the Army Air Brendan Rodgers 3, lost 2 and won only 1 match.
Even the chance to reclaim the 3rd place in the standings, "fly high" is no advantage when receiving humiliating 1-4 defeat away to Bournemouth. If you do not stop this flat bowl streak, the Leicester kicked out of the top 4 is entirely probable by their immediate opponents are tough, especially in the last round MU.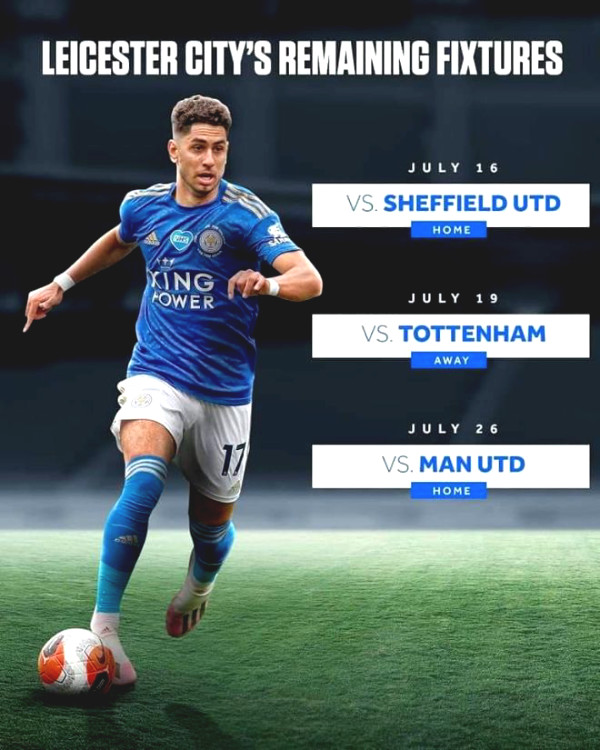 The remaining rivals Leicester: Sheffield United (home), Tottenham (away), Manchester United (home).
MU: 59 points, the difference of +26 (rank 5)
With excellent performance over time, many argue that MU will easily crush a Southampton has all motivated. However, the "Reds" has only been 1 draws bitter when equalized in the last seconds. Besides, MU has shown signs of slowing down when it can not suppress opponents as in the previous match.
Anyway fixture with Manchester United still have significant advantages. In the last 3 rounds, Crystal Palace has officially relegated while West Ham can not form too high. Therefore, if the score is not much change, confrontation with battles Leicester will become "final" Top 4 competition.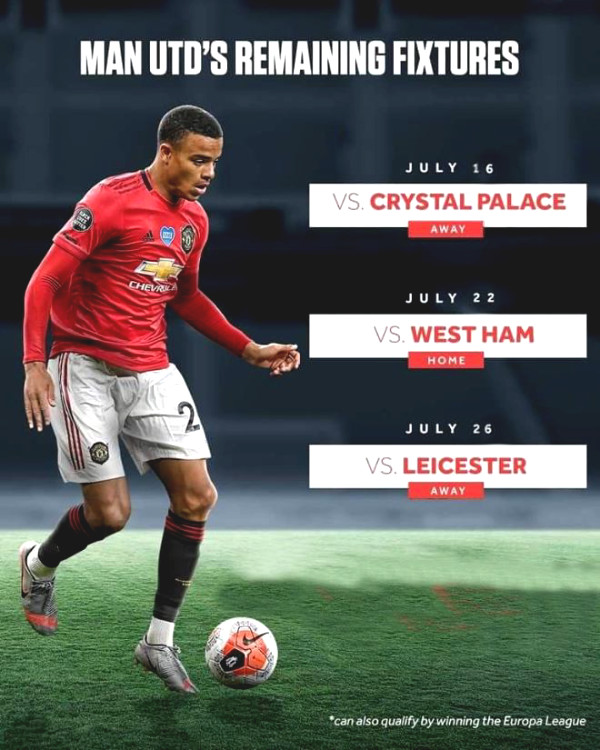 The remaining rivals Manchester United: Crystal Palace (away), West Ham (home), Leicester (away).