With the defeat at Stamford Bridge against Chelsea, Man City have 63 points from 31 games, Liverpool 23 points less. With the season still seven rounds again (with a maximum of 21 points gained), this distance is not leveled and championship Premier League 2019/20 Liverpool officially belong.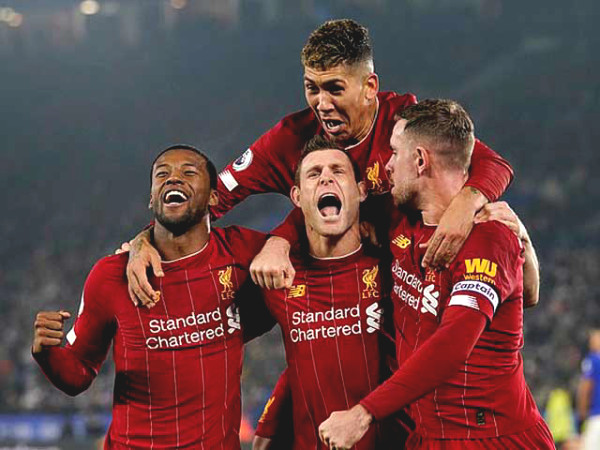 Championship deserve to Liverpool
Should know, since the Premier League was born from 1992/93 season, this is the first time Liverpool have the opportunity to touch on the crown, although they each have 18 times the throne in England's top league in past. The last time British champion Kop is in season 1989/90, Round 30 years ago. With the national championship trophy 19 th, Liverpool only poorly MU - team holds the record with 20-times English champions - only one more title.
With the season still to 7 rounds, teams Anfield has also created another record in England, having won the glory of the earliest in the history of leagues in England's top in terms of number of rounds remaining back when the team became champion. Manchester United (1907/08, 2000/01), Everton (1984/85) and Manchester City (2017/18) are champions when the 5 rounds.
Great success in this great feat of coach Jürgen Klopp Liverpool belong, who changed the face of the club since 2015. dock Anfield German coach Klopp is also first in the 131 year history of the higher leagues Britain's best chance in the championship touch.
Liverpool's championship in this season is completely worth looking at what they have done. With only 1 defeat and 2 draws in 31 games played, the Kop have 86 points after 31 games and full opportunity to exceed the record 100 points that season Manchester City do in 2017/18.
Klopp's side chain owns 44 games unbeaten in the Premier League (which has 18 consecutive wins) and circuit 23 wins on home soil. Liverpool shown tremendous strength in both the attack and defense in the Premier League this season, with the number of goals scored (70) which is less than the only Man City (77), and defensive record the best prize (21 goals conceded).
An interesting detail related to the English Premier League championship this year, as it relates to Chelsea and Stamford Bridge. This is the 3rd season of the Premier League season 6 closest championship determined by a match at Stamford Bridge. Earlier, the match Chelsea - Crystal Palace in the 2014/15 season to help Chelsea to the throne and the match Chelsea - Tottenham in the 2015/16 season to help Leicester throne.