Neymar has a dazzling match to help Paris Saint-Germain won big 3-1 in front of MU. PSG is currently 9 points compared to MU and Leipzig, but their opportunities to continue their huge when they just don't lose to Basaksehir in the end.
Neymar scored a brace to help PSG defeat MU 3-1
After the match, Neymar expressed his personal performance and teammates and said he didn't go to PSG just to kick in Europa League. But notably in the next paragraph of the interview with ESPN, the Brazilian superstar suddenly said he wanted to reunite with Lionel Messi, his former teammate in Barcelona.
"What I want most, nothing else, is played with Messi again. I said I wanted to kick with Leo, and Leo could come here to kick me, in this team. Absolutely no problem, we will do it and next year we have to do that. I want to enjoy every moment playing ball with Messi again, I want to enjoy every moment sharing with him, "Neymar said.
Neymar said those verses with a smile on his face and it seemed that he was eagerly eager with that opportunity because Messi ended this season will end the contract with Barcelona. Despite leaving Barca in 2017 to PSG, the friendship between Neymar and Messi is still maintained and even has a period of Neymar finding ways to return to Barca to reunite the old teammates from Argentina.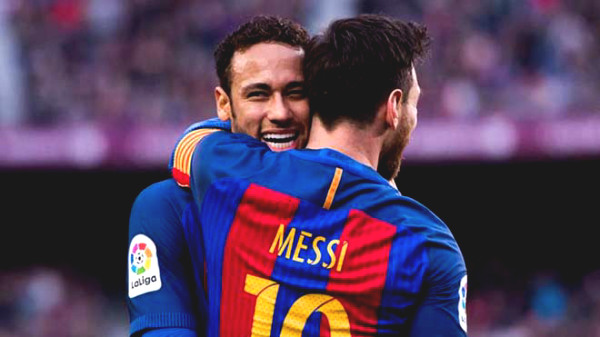 Messi and Neymar are each other's teammates in Barcelona in the period of 2013-2017
However, with the internal confusion in Barca was caused by the old president Josep Bartomeu, Neymar was committed to staying a long-term PSG with a new contract and wouldn't be surprised if he now pulled Messi to Paris . Man City has been pursuing Messi by the attraction of Coach Pep Guardiola, but PSG is also a C1 trophy and can also bring this championship chance to Leo.