After Ronaldo infected Covid-19 during focusing with Portugal playing Nations League, there were reports that the other players of the "Seleccao" will be automatically quarantined for 2 weeks, and in these, Bruno Fernandes MU. This means the midfielder will be absent 26 4 important game (against Newcastle, PSG, Chelsea, Leipzig).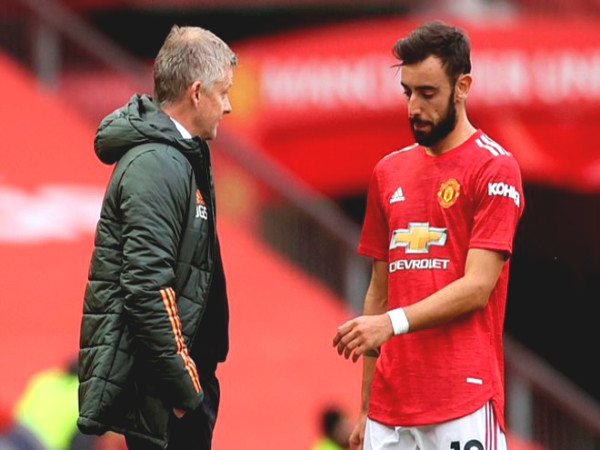 MU dissatisfied with Solskjaer
However, according to the Telegraph (UK), said Bruno Fernandes will not have to undergo an exclusion period of 14 days unless the player has a positive result with Covid-19. Known Bruno Fernandes has tested negative for COVID-19 after Ronaldo unexpectedly infected. Moreover, Bruno and came in Portugal is not in direct contact with Ronaldo so they can play for the club this weekend.
This is a very fun information for fans, "Reds" if you know how much coach Solskjaer difficulties when starting the new season. In the summer transfer window, Manchester United have added a total of 6 new faces, but hard to say strategist Norway and colleagues had undergone a successful transfer.
According to journalist Duncan Castles, star Bruno Fernandes was the one who proved most disappointing about procurement of the team, especially miss those important goals include Jadon Sancho Dortmund, or instances of players winger Ousmane Dembele. With the current situation, Bruno says that the recruits that MU brought not enough to help them close the gap with Liverpool, Manchester City and compete for major honors.
Journalists also analyze Fernandes can not shine as expected since the start of the 2020/21 season from the transfer of BLD mistakes, especially from Vice President Ed Woodward. More importantly, Castles said Fernandes think Solskjaer not enough prestige and bravery to change the style of Manchester United: "I heard from a source very close to the players, it is Bruno and many other pillars have General thoughts on Solskjaer, that they feel Solskjaer not enough to lead the club level.
Solskjaer nor the authority to push players forward. Above all, I understand Fernandes furious with the club because of what they did in the summer. That does not fit with the hope of him ever thought about things to this club. "
Before the emergence of rumors, Bruno expressed frustration with teammates at Manchester United, particularly in defense for a bad game after the 1-6 defeat to Tottenham. Even Bruno also been speculation shouted at teammates during the break in this match.