MU will open the return Champions League trip to 2020/21 by PSG in Paris magnificent. However, Ole Gunnar Solskjær could not get his most powerful force in the absence of captain and striker Harry Maguire Mason Greenwood because of injury. Norwegian teacher has confirmed this in a press conference immediately after the French arrived.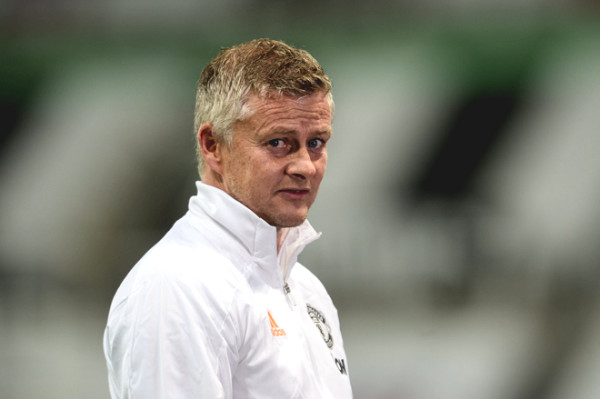 Solskjaer revealed missing 5 position in the squad due to injury
"We have a couple of absence. Bailly and Lingard not be the same team move to France. It is a disadvantage, but nevertheless I have enough personnel for this game. I hope some players will not sidelined for too long. Edison still need to add a few days to be ready for the game. Hopefully Harry (Maguire), Eric (Bailly) and Mason (Greenwood) is the same, but I'm not sure.
For the case of Greenwood, which is a mild but persistent pain so I did not want to risk. I hope he's able to play this weekend. Maguire's case, too, he was hurt in the match against Newcastle, but still try to play every match. "
With the absence of Harry Maguire, grave tone quickly ask questions about who will wear United's captain in this match? Solskjaer also answer questions quickly with an answer quite witty. "The captain of Manchester United in this match sitting next to me. Bruno will captain's armband against PSG when".
Bruno Fernandes was chosen as captain of Manchester United in the match against PSG
All attention immediately be put on midfielder jersey No. 18 MU. Bruno Fernandes has always been "a captain in the dream" of many time Harry Maguire having problems the past and now, it has become a reality at least in a match. Interview, the Portuguese midfielder was quite modest:
"I do not think about this. Honestly people, I just know this information like people. Of course, this is an honor for me to be leading the team. To be captain of MU is a very important thing for me.
I think the captain as well as all the other players, which is to help the team and teammates help. Each of them has its own leadership. Tomorrow is not his story to me, that is the stage of a collective. All of them try to exercise and do our best to achieve the results the ability to best game. "