Situations collision causing injury Bailly
Bailly major trauma, emergency hospitalization
MU has lost to Chelsea in the FA Cup semi-final framework was 1-3. Not only that, "Red Devils" have to get a pretty heavy losses as a result does not understand the ball between defensive duo Harry Maguire and Eric Bailly.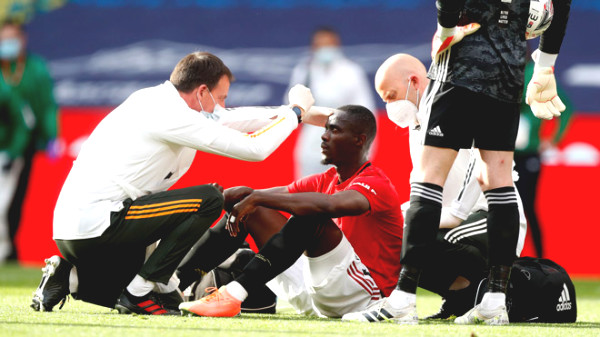 Bailly had to be carried off and emergency hospitalization
42 minutes, 3 and 5 of MU do not understand each other and jumped up on the ball does not dispute. Top of Bailly was gored in the face of Harry Maguire makes England midfielder corner torn and bleeding.
However, people with more severe in this situation is the Ivory Coast midfielder. A few minutes after the collision, Bailly was unable to continue playing and the medical staff had to spend about 10 minutes to aid the player. Finally, the 3 MU left the field on a stretcher with a splint to immobilize the neck.
According to the Manchester Evening News newspaper, Bailly was transferred to emergency hospital shortly after being taken into the tunnel. Solskjaer coach also confirmed this information and revealed some details.
"I hope I'll be fine Bailly. He had an open wound on his head and felt dizzy. After being thoroughly tested, they were transferred to the nearest hospital Bailly. Currently, I still have not talked to the doctor should not know exactly what happened ".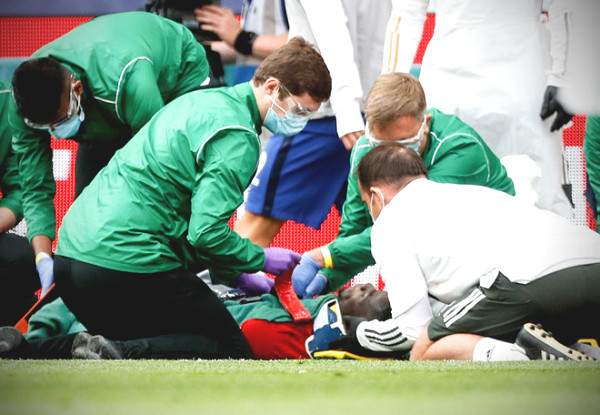 Bailly had to be carried off and emergency hospitalization
Himself man from Norway said that the loss of Bailly made more difficult by MU to change strategy. Players to replace the Ivorian midfielder Martial should "Reds" 4-2-3-1 and wend kick soon after conceding.
De Gea receive "rain" of criticism, mythical claim "beheaded"
De Gea goalkeeper contribute significantly to the defeat of Manchester United when a mistake in the home side's goal. This is not the first time the Spanish keeper to make mistakes like that this season. Currently, De Gea are getting "rain" criticism coming from the grave tone. Former Newcastle striker Alan Shearrer even claim Solskjaer "beheaded" De Gea and gave Dean Henderson returned.
"I think it's time De Gea removed. Mistakes still happen in sequence. I think putting Dean Henderson back and turn him into a number of Manchester United keeper is right thing to do".
Meanwhile, Phil Neville says De Gea had lost confidence. "I no longer recognize the most outstanding player in the team again. He's still a quality of the world's top goalkeeper, but has lost the confidence inherent". Meanwhile Ashley Cole says Manchester United are "big trouble" with De Gea.