Performances by Konrad de la Fuente before Girona
Barcelona has a friendly against neighbors Girona team to prepare for the new season 2020/21. Camp Nou team won 3-1 not too difficult and Lionel Messi remains the usual form with a brace.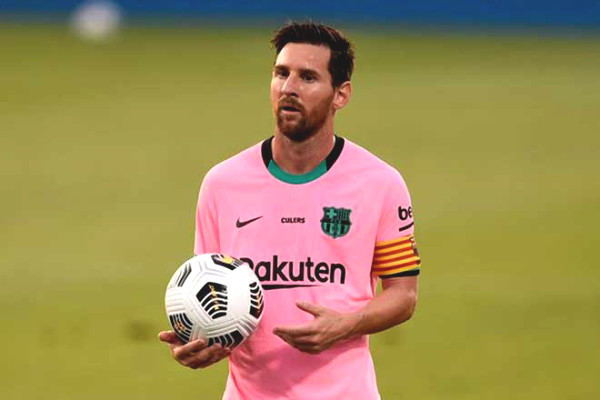 Lionel Messi scored a brace in a friendly against Girona
This is the first match Messi playing for Barca since the scandals surrounding his future, superstar Argentine had asked to leave the club due to conflicts with the management but eventually overturned their decision because the family nor want to waste time with wire on main litigation has trained his team. Messi has returned to training last week but the attention of public opinion now directed at his relationship with new coach Ronald Koeman.
After wins Girona, coach Koeman seems to not want to answer questions related to Messi. When a reporter asked players made him the most impressive since focused team, Koeman unexpected compliment one young stars are playing for Barca B: "I think Konrad makes me impressed the most. But apart the young players as Pedri and Riqui Puig was also good, I feel the club has a bright future ahead. "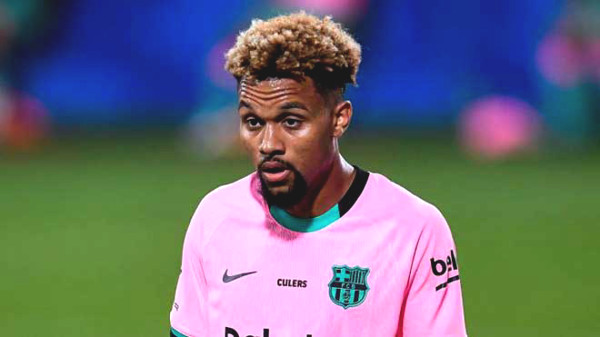 Konrad de la Fuente was the US U20 national team and joined Barca in 2018
Konrad de la Fuente joined Barca 2 years ago and this year was 19, is now a US U20 national team. He was judged with high speed, dribbling and goal is, however, according to many reviews, the prospect of Konrad is becoming a left because he has not shown the potential especially in attack.
Besides talking about Konrad and other young stars, when asked directly about the Luis Suarez Koeman has made no secret of his plans. Uruguayan striker is not registered in the squad but it is unclear whether he can move to a new team before the transfer window.
Koeman said if Suarez stay he will use his
"I just talked to Luis this morning and we have the same thought is waiting to see if Luis can have a way out or not. We will respect the contract and if he does leave the club after the transfer concession, I will give him the opportunity to play with the team, "Koeman said.
Press in Catalunya recently said that Koeman has not been sitting on the bench for Barca in official matches. The reason is that by the Spanish football federation could not grant him while Barcelona have yet to settle a contract dispute with former coach Quique Setien, who was still demanding full payment of wages Barca left in the contract.