Recently, KPMG - one of four prestigious accounting firms in the world - has announced remarkable report entitled "Benchmarking football". Scientific research shows an alarming inflation rate of football superstar series of contemporary world due to negative impact of the pandemic Covid-19.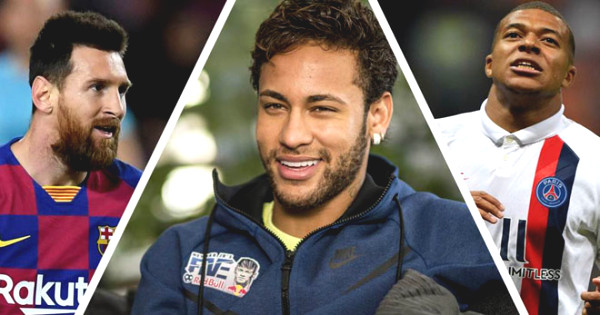 Messi, Neymar and Mbappe serious depreciation on the current transfer market because the service Covid-19
"The crisis virus Corona certainly will have an impact on the value of the player. Limiting financial, could lead to a decrease in both the number of transactions and frequency transfer, in favor of the transfer lower than the actual value or swap players ", explained KPMG.
As reported above, Kylian Mbappe - 2018 World Cup champion and the talented striker was 21 PSG would have been lost transfer value 21.5%. Park field team the Prince bought the French striker from AS Monaco this summer 2017 with 180 million euros.
Suppose Covid-19 did not make the Organizing Committee decided to stop Ligue 1 2019/20 season and national championship awarded to PSG, will cost 225 Mbappe million euros (breaking the record as the most expensive player in the world of Neymar, 222 million euros from Barcelona to PSG 3 years ago). But now Mbappe declines to just 177 million euros level.
When Ligue 1 curtain must soon this season, not just another star Mbappe that PSG - Neymar has tumbled dramatically. From the world record mark of 222 million euros in the summer of 2017 he left Barcelona, ​​the current value of the striker wore the number 10 hours only at 137 million euros.
Lionel Messi and Barcelona teammates just returned to training to get ready play the rest of the 2019/20 season in La Liga and the Champions League. In case 2 this important tournament can still finish the full value of Messi will decrease from 175 million euros to 134 million euros level. But if La Liga and the Champions League this season is canceled, the M10 will be priced 127 million euros on the transfer market.
The transfer value of the world's leading players are plunged because Covid-19, according to research by KPMG
The most surprising research by KPMG was rookie "blockbuster" 100 million euros Real Madrid - Eden Hazard. Accordingly, if the midfielder Belgium fully recovered from injury in time for back playing pitches this season, his value will only be mitigated, at 96 million euros despite the fact, contributions over the Hazard very unconvincing.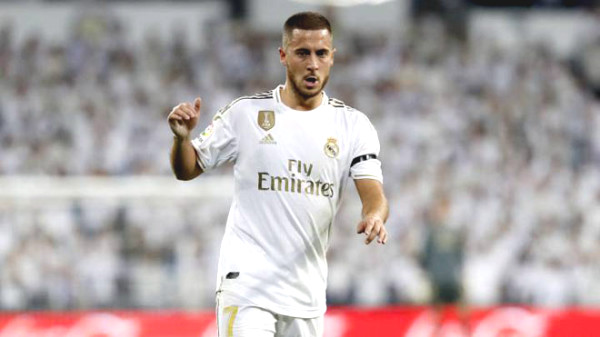 Hazard did not play well and often injured in his first season playing for Real Madrid
According to KPMG, the European football back in the case of pandemic Covid-19 is pushed back, the contract negotiations to transfer players will definitely wiser. The club will pay more attention to the contractual terms and conditions corresponding compensation to avoid being partners as well as price pressure was extortion of player remuneration "crisis".