Existing contract to March 6/2021 of Messi Barca have given M10 terms unilaterally "cut off" with the Catalans as soon as the season ended 2019/20. Specifically, Messi can say goodbye to the Camp Nou he wants anytime after age 32, according to a clause inserted into the contract signed in April 11/2017.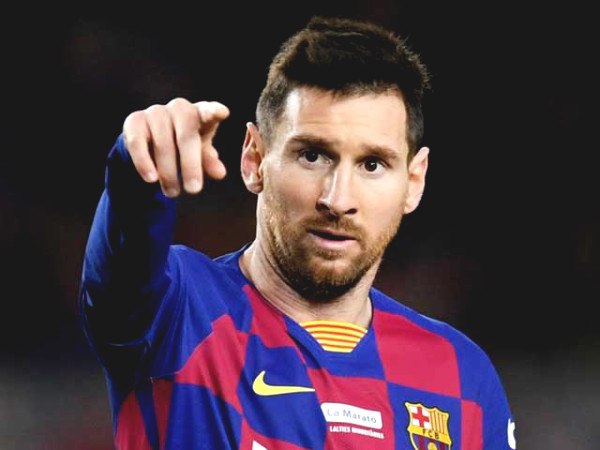 Messi stood before the last big contract of life players
However, this clause will terminate if Messi does not give notice to the board team about his departure before April 6/2020. ESPN said the 30/5 deadline has passed but Messi did not mention anything about wanting to leave Barca. This means that he will continue to stay at least 1 Barca more years.
Messi has 8 times to renew his contract with Barca since signing the first contract in 2005. Personally Messi always wants to finish his career in the Barcelona shirt. The Barca Messi to stay for 1 year had ended the ambitions of Manchester City and Inter Milan, the team would love to have the services of the Argentine captain.
Also related to Messi, recently midfielder legendary Italian Alessandro Costacurta has reminded the moment he touches the Messi - then 16 years old - with a tribute large: "I faced Messi when he was new 16 years old. At first I saw him as a child and give the child he liked to do whatever. After 45 minutes, I had to ask Ancelotti replaced me. "
Besides, Costacurta also share personal opinion about the comparison between Messi and Diego Maradona, at the same time that "La Pulga" is referees more protection: "On the possibility and ways to show on the pitch, they are the same. But talent, Messi than Maradona. There is something else we can fouled 66 times with Maradona prior warning. With Leo, it was different, strange football now. "
Costacurta's legendary midfielder and Italian football club AC Milan. He had 458 games for AC Milan and 50 times capped Italy. He is the rare player ever to confront both Maradona and Messi in his career. Costacurta encounter time, Maradona was playing for Napoli in.