Messi's performance before Valladolid
Before entering Valladolid trip, Leo Messi received a "Pichichi" award from the Marca with the achievement of "La Liga 2019/20". The Argentine superstar said that he was no longer interested in scoring, wanting to use the strength to Barcelona to score. M10 has confirmed his words soon after.
Messi shines to help Barcelona win
The Argentine superstar has a great contribution to Barcelona's victory against Real Valladolid. Almost every dangerous ball of the guest team over the foot of the world 10. Messi almost always received the ball in the position facing at least two enemy players but the 33-year-old superstar still found the most optimal plan .
Real Valladolid only "forgot" Messi for a moment and instantly punished. Barcelona's captain released the crossing line could not be more beautiful so that Lenglet turned high, opening the match. This is the first creation of the Argentine superstar in La Liga 2020/21.
This is the 16th consecutive season, M10 has a cross in La Liga and is only poor Joaquin Sanchez for exactly one season (17 seasons). The Argentine superstar can level this record if you stay in the Nou Camp for another season.
Messi continued to show the role of the leader on Barcelona's second goal. M10 shoulder the role of "bait" to the opponent defender lost his position and launched a good bunch of slots to Dest the right in the right wing corridor. The horizontal stretch of this defender facilitates the Braithwaite to end close to the city easily.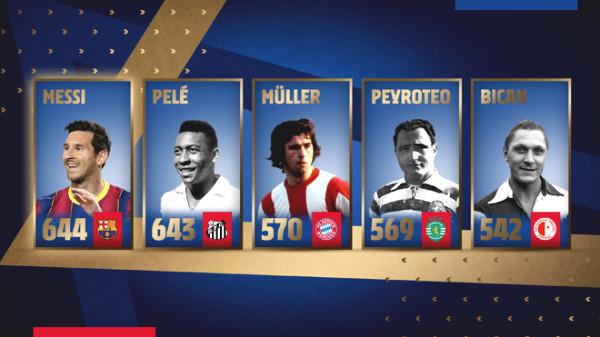 Leo Messi officially crossed Pele to poison to the most recorded record for a club
Not only on the role of "Kien Kien", Messi is still very active in finishing. The Argentine superstar continuously launched dangerous finishes and if the goalkeeper Masip did not play excellent, the number 10 of Barcelona had at least 2 goals in the first half.
Even so, Masip finally succumbed to Messi in the face of the 65th minute. This goal helps Leo Messi officially overcome the legend of Pele to become the "most scored player for 1 club in history Football "with 644 goals. The Argentine superstar balancing this record with a goal against Valencia last week.
Messi almost had a brace if the ball did not hit the vertical column in the finish phase at the second half of the second half. According to the statistics from Whoscored, Messi is the most demograph player (9 times), the most successful slipball (4 times), the most finished (11 times), finish the most destination (9 times) in This match. Along with a goal and 1 tectonic, Argentine superstars deserve the perfect 10 points.