FA Cup has always been seen as the goal of "minor" of the big teams in England. But this season, the oldest arena world become more attractive than ever when the 4 "big" Manchester United, Chelsea, Manchester City, Arsenal appeared in the semifinals.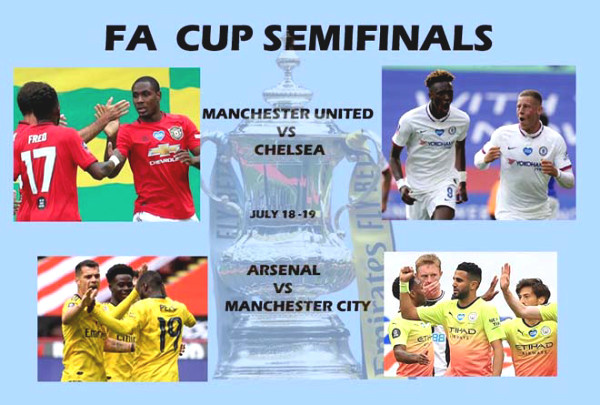 FA Cup are hoping to help Manchester United, Chelsea, Arsenal salvage the season empty-handed
Except Man City were League Cup, both Manchester United, Chelsea and Arsenal are facing the risk of empty-handed this season due to race Premiership champions are also determined soon (Liverpool crowned before 7 rounds). Therefore, the FA Cup trophy would be comforting to them in the worst case.
However the challenge for the team's 3 competitions dense density in the rest of the season. Under the plan, two FA Cup semi-final held on 18 and 19/7, the finals held on 1/8. Interspersed with this time period, the Premier League will take place as usual (end date 26/7). Whatever can not be champions, Manchester United, Chelsea, Arsenal intact chance to compete in the top 4 performance - equivalent ticket to the Champions League next season.
In theory, Arsenal still have a chance to break into the top four despite being ranked No. 9. But the current situation is that forces coach Mikel Arteta headache. Only after several battles back defender Covid-19, a series of pillars of the "Gunners" as Martinelli, Calum Chambers, Lucas Torreira, Bernd Leno, Pablo Mari turns hospitalized.
Besides FA Cup semifinals, Arsenal still have to confront the Wolves, Leicester, Tottenham and Liverpool in the rest of the Premiership. Clearly taking on the ambitious top 4, FA Cup is not feasible with the "Gunners".
Like Arsenal, Chelsea fixtures in the Premiership relatively heavy with Sheffield, Wolves, Liverpool await. Advantage in the race for Champions League tickets (are ranked No. 4, more than Manchester United and Arsenal respectively 5 and 11 points) going to waste if Coach Frank Lampard miscalculation or a few pillars "sneezing runny nose ".
Meanwhile, MU also hope the Champions League through the "door" Europa League. However, due to influence from Covid-19, the remaining matches of the knockout round takes place only 1 matches respectively (instead modalities leg - leg) in August.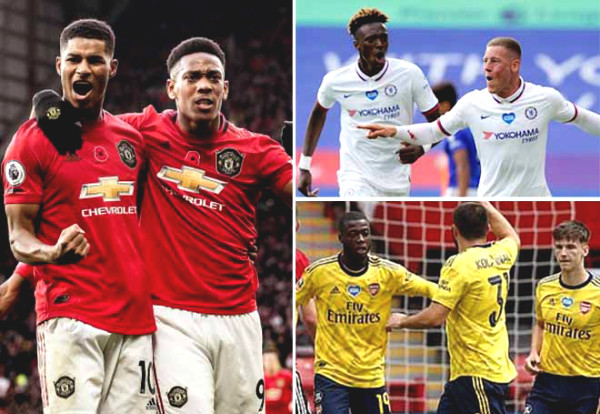 The pressure of the race for Champions League tickets, Manchester United, Chelsea, Arsenal accept "sacrifice" the FA Cup?
Plus the presence of many names stunned as Sevilla, Inter Milan, AS Roma, it is clear that teachers and students Solskjaer "sacrifice" the Premier League in favor of the Europa League is a risky gamble.
The top 4 race is inherently tough, plus 3-4 days density competitions / matches and "burden" added the FA Cup, obviously Manchester United, Chelsea or Arsenal will have to consider carefully. Need to know, the league championship oldest world bring their only ticket to attend the Europa League next season.