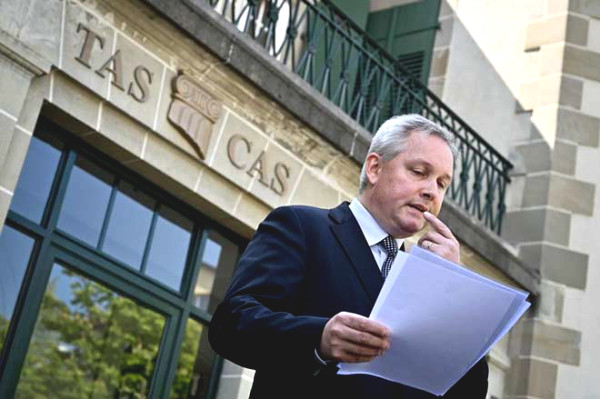 Mr. Matthieu Reeb, Secretary General Court of International Arbitration for Sport
Man City are UEFA punishment prohibited attend the European Cup in two seasons after being identified has violated the financial law of this organization and the lack of cooperation & honesty in the process of providing the document on financial club. City is considered to be one of the teams interested UEFA due to cost money to operate older exceeded the threshold allowed by UEFA considering the club's revenue.
Man City were UEFA sanction £ 25m next level 2 year sentence. But the financial losses from the punishment for the Premier League champions will be even greater. According to The Times, they will take up to about 200 million pounds (1/5 of current income) from punishment, including more than 80 million pounds of the Champions League broadcast rights and more than 10 million pounds from sponsorship, ticket sales and revenues around other stadiums. Also the star of City players can leave the club also because there is no chance of the European Cup.
Manchester City face a £ 200 damage if the appeal fails
According to Mr. Reeb, CAS will review immediate complaint and accompanying documentation Manchester City before deciding whether or not processed, and this process can take up to 3 days if the case is complex. Then there will be the study of documents and the law of UEFA and assess the legality of the laws or actions by the parties, and may have to wait until July or August new decision and.
Man City must firstly agree CAS processing claims to at least be prolonged incident. August is a time of very late but the CAS can make a final decision by the then UEFA will begin registration list of club attend the European Cup, so the penalty of UEFA could be "lifted" to season new 2021/22 apply. However it is in the case of the European football season are conducted routinely, but this 2020 translation Covid-19 was upsetting everything so nothing certain.
Apart from handling the case CAS, league organizers will also open its own investigation with Man City, they will be the most heavily penalized at the start of season 2020/21.