According to the ruling of the European Football Federation (UEFA), Manchester City accused of using funds from Sheikh Mansour boss - through oil companies in the Gulf, to build this team. Meanwhile, financial Fairness Act towards a healthy environment, where teams have to really stand on their own feet.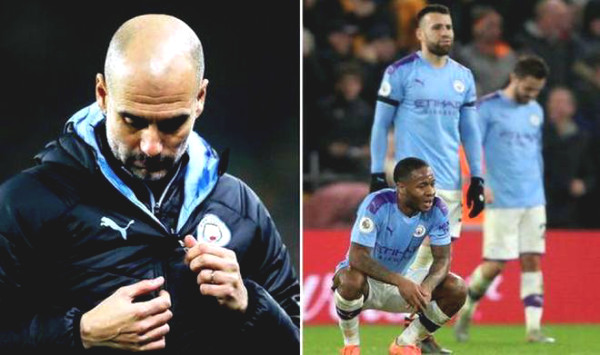 Manchester City face the prospect of missing the Champions League next season
In the words literally, Man City allegedly used the money to buy trophies. This problem primarily from the transfer of funds and increasingly bloated salary funds of this club. Parameters from ESPN shows, Premiership 2 years - from 2016 to the end of summer 2018 summer, Manchester City is the largest deficit in this tournament.
Green half Manchester spent £ 518 million players and grossed 130 million pounds from the sale of people, 388 million pounds deficit. In return, Manchester City won two Premier League titles, one FA Cup, two League Cup and Championship all English league last season.
Manchester City's wage bill also ballooning to levels difficult to control. Pep Guardiola's side demanding the "Green Man" is approximately 300 million pounds per year salary. In which, with Pep was 21 million pounds. Besides, the law moves spleen of Man City game is also reflected in other aspects.
2017/18 season is an example for the systematic violations of Man City. Sales of "The Citizens" reached a record 535.2 million pounds - the highest figure in the club's history to date 6/2018 month. However, only the surcharge, bribe and loyalty of this team has cost 200 million pounds.
According to the Daily Mail, a proof by that Man City UEFA launched indisputable. Sponsorship deal worth £ 67.5 million between the "Green Man" and Etihad in season 2015/16, in fact only 8 million pounds coming directly from the airline. Meanwhile, 59.5 million pounds from the Abu Dhabi United Group - the company of Sheikh Mansour bin Zayed billionaire al-Nahyan.
By "camouflage" the amount of boss Shekh Mansour, City tacitly extra £ 59.5 million in 2015/16 season to invest for the transfer without having to worry UEFA will fall on them punishment. But "the paper stars are fire package", which is why the City should receive a harsh sentence.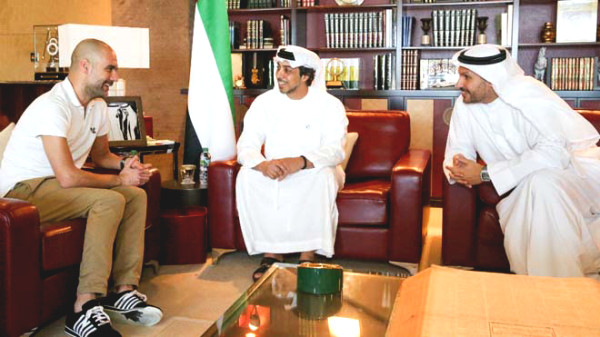 Manchester City's owners alleged excessive use of game techniques in order by UEFA but unsuccessful
UEFA wants to prevent the strongest teams on the way "unfair", through the pockets of the bosses. And so, the European teams are not allowed to accumulated losses of 27 million pounds in 3 years in a row. Meanwhile, if excluded contracts "ghost" of employers, Manchester City season also heavy losses.
Still according to the Daily Mail source, a thick booklet has been Uefa submitted to the Court of Arbitration for Sport. Therefore, the oral argument took place fierce 9/6 days. In particular, the evidence of UEFA has been identified as highly persuasive.
Remember earlier, an investigation lasting more than 1 year by the subcommittee on financial control of European Football Association (CFCB) take aim at Man City. Person in charge of the investigation - former Prime Minister of Belgium, Mr. Yves Leterme has found evidence of violations of the "Green Man" for legislation Equity Financial UEFA, and the evidence mentioned above are only for a typical example.