Bundesliga Round 28 witnessed many changes when only 4/18 teams get all 3 points. In particular, group winners Bayern Munich have won right away to Dortmund with the only goal of Joshua Kimmich. This victory helped solidify Bayern top spot with 64 points, 7 points more than the Dortmund team is ranked second.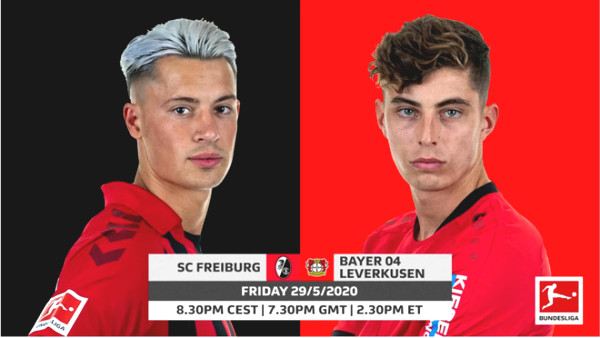 Kai Havertz the team will play the first round 29 Bundesliga
29th round is considered the tournament "plow point" of the team under the leading group, and also an opportunity for the "killer" in the Bundesliga has added the new phase set.
The earliest match will be the match between Freiburg and Leverkusen (1:30, 30/5). Visitors just suddenly lost sequence after losing 1-4 victory over Wolfsburg in the previous round and are very desire to find joy. Kai Havertz young talent will be very noticeable when expected to role play striker reluctantly.
Group winners Bayern Munich will face an opponent to be assessed fairly "soft" is Dusseldorf - 16th-placed surprise victory before Schalke 04 help Dusseldorf lit hope relegation but must confront the "splash giant "of the tournament is a big challenge.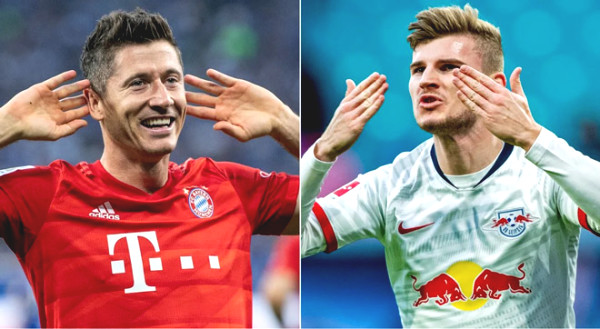 Werner Lewandowski are competing in the race with the title of "top scorer"
This is an opportunity to consolidate the throne Lewandowski number one on the list who scored the most league. Currently, the Polish striker has 27 goals, more people Timo Werner is second 3 goals.
Germany striker and RB Leipzig will travel to pre Koln - the team has conceded 52 goals this season. These are favorable conditions for chasing Timo Werner Lewandowski, and besides, the Germany striker who also wish to show the capacity to gain attention from the big guns such as Liverpool, Manchester United or Inter Milan.
Borussia Dortmund have only met Paderborn, teams are ranked last in this round table. Whether guests but do teachers and coaches Favre still rated much higher. Unknown injuries happen but Erling Haaland Jadon Sancho likely will be back in the starting lineup. England midfielder was on the bench three consecutive games by sticking a slight pain and this is the appropriate time for players to shine.
Bundesliga Round 29 Fixtures