Arsenal suddenly recruited Diego Costa
Because of the "personal reason", Diego Costa asked the Atletico Madrid to terminate the contract ahead of 6 months and accepted. Brazilian Spanish striker officially became a freelance player, meaning that he could choose to join any club right at the market in January market to open on Friday (1/1/2021 ).
According to Daily Mail and AS, Arsenal are very interested in the former Chelsea striker. However Arsenal will have to compete with Juventus. The defending champion of Serie A wants to add a reserve shoulder premise for Alvaro Morata.
Mourinho reported unhappy about Bale
Gareth Bale main kicks and scored the opening goal against Stoke City in the Carabao Cup framework. However, this player was replaced immediately after the first half and recently, Jose Mourinho confirmed the Welsh midfielder with a thigh injury. "I don't think Gareth Bale will resolve Fulham. I don't think his injury is heavy but Bale will have to sit outside a few weeks. "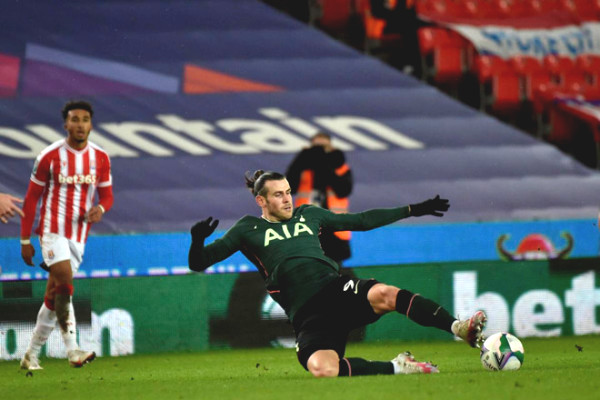 Gareth Bale injury
French legend praises Benzema
French football legend, Jean-Pierre Papin praised the ability of Karim Benzema. "Benzema is the best striker in his generation. He is a comprehensive striker. I like the way Benzema finishes, the way he contributes to the team. The time he played for Real was great because it was difficult to stay in such a big team.
Burnley is about to change
According to Sky Sports, the process of transfer of Burnley club ownership has been approved by the British Premier Organizing Committee. Thus, the US ALK Capital Company will officially take the Turf Moor Team in the next 48 hours. This is a good news with Burnley fans when the new owner is more likely to "open a safe" to recruit the winter transfer player.
Jack Wilshere found a new stop
Former Arsenal player, Jack Wilshere has not found a new landing at his career after being eliminated by West Ham from the squad earlier. Currently, the British midfielder is practicing with Bournemouth to keep the fitness. Wilshere used to be considered the prodigy of British football but encountered too much injuries so his career gradually died.
Modric belongs to the best players of La Liga
Although Luka Modric was 35 years old, El Larguero's excellent performance and commentary Alvaro Benito did not regret the Croatian midfielder. "Modric is still one of the strongest players in La Liga. Age nothing is with him because Modric still shows what his highest peak.
He used to lose his position in Valverde but when he injured, Modric had 15 minutes to show himself in a few matches and regained his position.