Thomas Partey completed all procedures to join Arsenal
Midfielder Thomas Partey done the procedure to join Arsenal. According to journalist David Ornstein, Partey after completing medical tests in Madrid eventually flying to London instead perform contract in place to be able to finish before the transfer deadline. After signing the contract he had finished a photo session and a short interview for the club's homepage.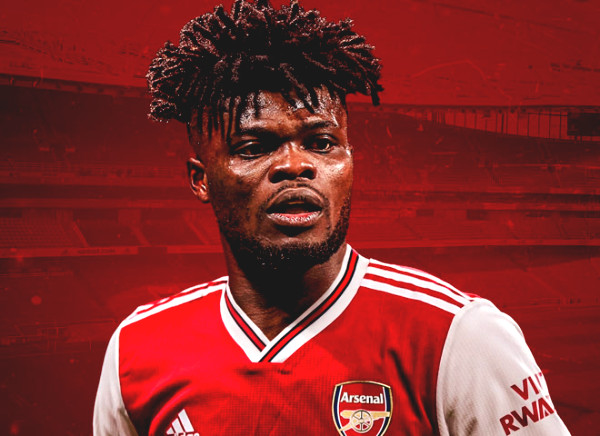 Partey join Arsenal
Partey will sign a contract for 4 years with a salary of £ 200,000 / week before taxes and inclusive of added bonuses. After signing the contract, Partey will fly to Turkey to focus on Ghana Tel. Meanwhile Lucas Torreira has officially joined Atletico Madrid on loan.
Chiesa joined Juventus for 50 million euros
Journalist Fabrizio Romano said Juventus has completed acquisition winger Federico Chiesa Fiorentina. The price of 50 million euros but Juventus will borrow this year, while the buyout will be charged to the following year in 2021.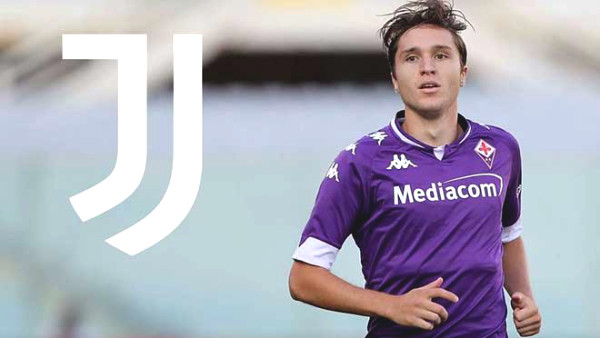 Federico Chiesa officially joined Juventus
Chiesa 22 this year and has scored 26 goals in 137 matches in Serie A for Fiorentina, and has 19 times capped Italy since 2018 and scored 1 goal. England Enrico Chiesa is the son of a former striker capped ever played in Italy and Fiorentina, Parma & Lazio.
Loan Everton goalkeeper Robin Olsen
Everton have officially reached an agreement to borrow goalkeeper Robin Olsen until the end of the season from AS Roma. Everton need to add a goalkeeper to compete with Jordan Pickford is not good due to recent performances of catching the No. 1 in England. Olsen joined Roma in 2018, but after the first time captured the lost positions in Rome and last season was loaned to Cagliari.
Barcelona to Benfica on loan Todibo
Jean-Clair Todibo midfielder will move to Benfica on loan this season. According to the Portuguese media, Benfica will pay Barcelona 2 million euro and 20 million euro loan fee if the buyout. With the given Todibo go, Barca will actively ask Eric Garcia purchase of Manchester City in the remaining hours.
Joined Ruben Loftus-Cheek Fulham
Fulham notice has been served by midfielder Ruben Loftus-Cheek and defender Joachim Andersen. Loftus-Cheek injured abused at Chelsea and has agreed to play Fulham to return to form, while Andersen last season and played 32 caps for Lyon in all competitions matches.
Bakayoko joined Napoli on loan
Midfielder Tiemoue Bakayoko has officially joined Napoli this season from Chelsea on loan. French midfielder has kick for Monaco 2019/20 season and this season he will return to Italy to be reunited coach Gennaro Gattuso, who led AC Milan Bakayoko in 2018/19 season but has made conflicting midfielder expelled on Chelsea in last season.
Bayern defender Bouna Sarr welcome from Marseille
Home Bayern Munich officially announced the defenders had Bouna Sarr has joined the team from Marseille for a fee of 10 million euros. 28-year-old, Sarr will immediately be in the squad 1 Bayern and played on the right in the case of Benjamin Pavard not the courts, as well as to release Joshua Kimmich focus playing in midfield office.
Bayern Munich contract with Eric Maxim Choupo-Moting
Bayern Munich have signed striker Eric Maxim Choupo-Moting. "Bayern" want more additions in attack and Germany striker will be the quality of contingency plans for the European champions. Last season, Choupo-Moting PSG player but he has matured contract with the French team.
Leeds United reached an agreement to recruit "killer" Ligue 1
Leeds United have reached an agreement to recruit Rennes striker, Raphinha. Stars born in 1996 will be the key signings transfer window Marcelo Bielsa coach. The Brazilian had been mixed up after 6 22 appearances for Rennes last season and will be moving to England for a fee of £ 21.
Theo Walcott moved to Southampton on loan
Everton midfielder Theo Walcott has completed procedures to join Southampton on loan until the end of this season. With the emergence of quality recruits, Walcott no longer be used and Carlo Ancelotti believes the move to Southampton will help former "Gunners" have the opportunity to play more.
Matteo Guendouzi were heading to Hertha Berlin
Arsenal midfielder Matteo is preparing jacket Guendouzi Hertha Berlin on loan. The final agreement is still under negotiation and Arsenal will likely not accept the buyout clause attached to the German team.
Star former Manchester United officially joined Inter Milan
Former Manchester United defender, Matteo Darmian just completed the final terms for formal jacket Inter Milan on loan from Parma. The player's contract with Inter Milan Italian will have a term of 1 year buyout clause comes at the end of this season. Notably, DARMIAN former 4th MU player joined Inter coach Antonio Conte's reign, previously was the case of Lukaku, Sanchez and Young.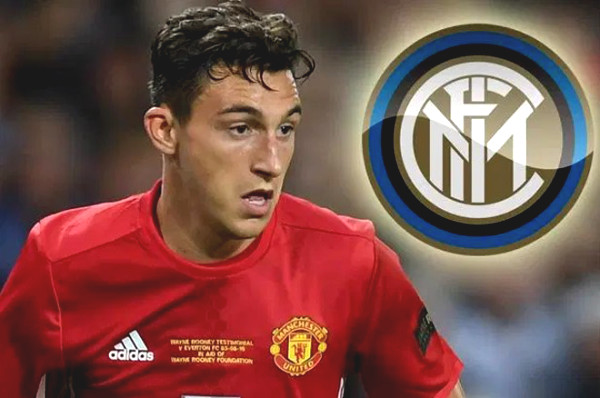 DARMIAN the latest recruits of Inter Milan this summer
Barca efforts unsettled Eric Garcia at the last minute
Associated RAC1 (Spain) revealed Barcelona struggling to the last minute to win signed midfielder Eric Garcia from Manchester City. Players mature from academy La Masia is said to be keen to repatriate jacket old team but the British press has confirmed the price that Barca give is not enough to convince Manchester City release of this summer.
Depay to Barca will finish ahead of schedule
Lyon's sporting director, he confirmed that Memphis Depay Juninho is on his way to go to France joined Barcelona. Lyon are in the situation forced to sell this summer Memphis Depay or months if not lost 1/2021 Dutch players.
Depay about to join Barca
Contract with former United players "Rhones River Lions" is still valid until summer 2021. Memphis Depay determined not to renew pressure, forcing Lyon to let you go. And the deal is expected to be completed ahead of schedule in the summer transfer window closed with the Spanish transfer fee of 30 million euros.
Bayern had more recruits
On the homepage, Bayern Munich announced that get the services of midfielder Marc Roca in contract lasts 5 years, ie until the end of the month 6/2025. Sources most prestigious in Germany as well as Spain confirmed, the reigning Champions League winners to spend a total of 15 million euros in the deal to convince the team managing Espanyol release, of which 9 million pay now there are 6 million surcharge.
PSG have rookie from Premier League
PSG has welcomed the 3rd rookie in 2020 with the summer fair is on loan from Everton striker Kean Moise. Until the penultimate day of the summer fair, new PSG spent a total of 1 million euros for the second ... rookie, Alessandro Florenzi (fees on loan from AS Roma) and Alexandre Letellier (free transfer). Close to the time of the summer market closed, the Ligue 1 champions have added new 3rd is Moise Kean.
Diogo Dalot officially joined AC Milan
Dalot joined United in the summer of 2018 at a price of 18 million pounds from Porto. At that point, right-Portuguese are appreciated. However, Dalot not shown the potential at Old Trafford.
The defender can not set foot in United's squad under Mourinho. Ole Solskjaer to time, Dalot quickly ripped off the long-term plan as "Reds" big-spending £ 50m recruit Aaron Wan-Bissaka. So Dalot newly AC Milan on loan in a term contract until the end of season 2020/21.
Bayern unexpected properties brought back Douglas Costa
After the failed buyout by Ivan Perisic from Inter Milan, Bayern Munich came back with goals Hudson-Odoi familiar Callum. However, Chelsea have no intention to borrow or to sell cheap, forced "Bayern" diverted again. Very quickly, Bayern find alternatives as Douglas Costa and soon reached an agreement to include "old people" back to the Allianz Arena.
MU medical check Cavani and Telles
Sky Sports reported that Manchester United reached an agreement to recruit Alex Telles from Porto, and Edinson Cavani as freedom. Two players will conduct medical examination immediately in 4/10 (London time), before the official launch of the new team.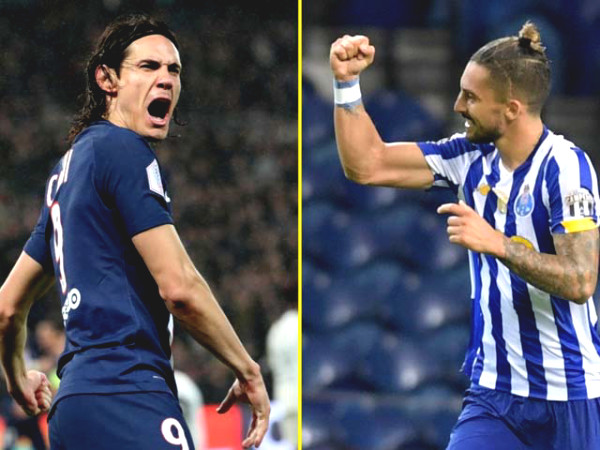 MU amount to spend to complete the recruiting Telles was 18.1 million pounds. Earlier, the Old Trafford club each sent 2 offer prices respectively 12 and 13 million pounds, but Porto were rejected. Meanwhile, Cavani will sign a 2 year contract with Manchester United, while salary £ 200,000 a week at Old Trafford. He will "Reds" face PSG in the Champions League framework 21/10 days.
Tottenham prepare farewell Sessegnon
According to Sky Sports, Tottenham and Hoffenheim have reached agreement on the transfer named Ryan Sessegnon. England midfielder will move to Bundesliga in 2020/21 season on loan, so not competitive position in the official lineup.
Wolves 6th signings
Wolves defender recruited winger Ait-Nouri Rayan from France Angers team on loan until the end of the season, comes buyout clause of 20 million pounds price. Earlier, Wolves put on Fabio Silva, Ki-Jana Hoever, Vitinha, Nelson Semedo and Marcal. 19 year-old star is expected to bring new wind in the game, Wolves.
Arsenal still five bared Jorginho
Arsenal are looking to recruit from Chelsea Jorginho even in this summer transfer window, though the Brazilian star is still in the plans of coach Frank Lampard. According to Sky Sports, Arsenal are still determined to find a way to entice Jorginho Emirates in context they have to miss the target Houssem Aouar. French star insists he will be staying with Lyon in 2020/21 season.