The best shot of Donny ball Van de Beek
Sources prestigious football media has simultaneously reported MU has reached an agreement with Ajax to buy a central midfielder Donny van de Beek. Dutch player will soon be in Manchester for a medical check and complete the deal.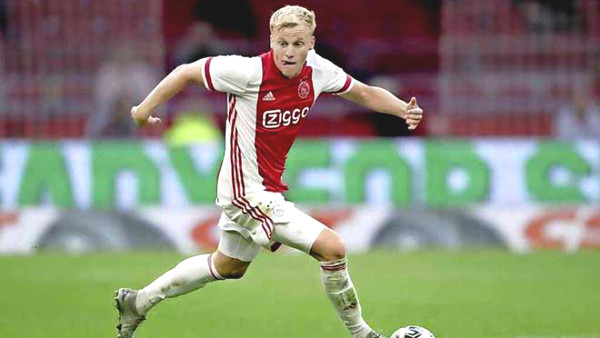 Donny van de Beek will be the Manchester United this week for 35 million pounds (40 million may be increased)
According to journalist Fabrizio Romano, just last night 30/8 MU sent a proposal to Ajax around 40 million euros (35 million pounds) to add extra fee. Ajax answered quickly when they accept this proposal without further negotiation, and the completion of the paperwork has been carried out urgently. MU will soon notice inspection schedule of Van de Beek health care and everything will be finished this week.
Van de Beek individuals will be awarded a contract with a term of 5 years, but wages have not been disclosed sources. Additional costs of transfers may push the total fee Manchester United paid for Ajax to 45 million euros (40 million pounds), but is still considered a decent amount of bargain of MU for a player new talent 23 years old.
According to the Dutch press, Ajax agreed to the proposal because Van de Beek MU in recent years almost to the status of just waiting for any top European teams come to welcome him. The contract of Van de Beek Ajax also only 2 years and Ajax did not have many conditions to negotiate a higher price in the context they need financial stability of Covid-19, not to mention they have promised to Van de Beek go if a reasonable price.
Also the relationship between Manchester United and Ajax are quite friendly and Edwin Van der Sar helped the deal was done quickly, though he is currently commercial director Marc Overmars was the one who directly make decisions. Van de Beek also favor MU by his chance to play as significant, while interested teams like Real Madrid or Barcelona you are or thick man in midfield or internal unrest.