Dortmund MU shut, determined not to sell Sancho January
According to the Bild, Dortmund will not sell Jadon Sancho for United in the January transfer period 1/2021, even when the "Reds" response rate of 120 million euros. Ruhr region teams do not want to lose important star in the middle of the season. 2020 last summer, Manchester United have attempted but could not recruit the England star.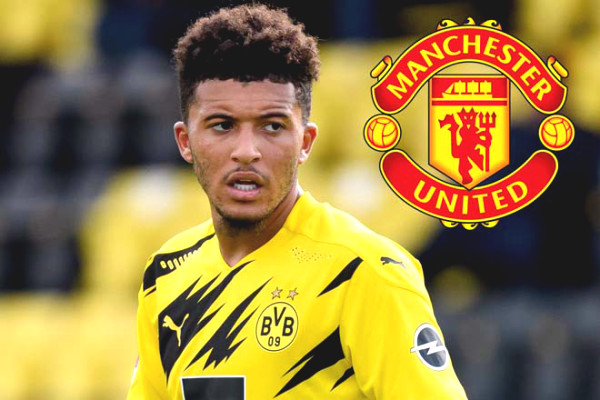 MU difficult to recruit Sancho month 1/2021 here
Germany played bad, coach Joachim Low decided not to resign
After Germany's 3-3 draw with Switzerland in their home market, the legendary Olaf Thon voiced coach Joachim Low suggestion to resign shortly after the end of Euro 2021 in the summer, instead of continuing to lead the team until out of contract (expiry date of 2022). In response, 60 years old strategist said he was "not interested" 54 former defender said nothing.
Lazio coach Allegri consider inviting
Il Messaggero follow, Lazio are considering inviting Max Allegri Simone Inzaghi as coach after repeatedly delaying the negotiations to extend the contract. Lazio had suggested Inzaghi signed a new 3 year contract, but the former striker seems not interested.
Unemployment, Kagawa going to have to Serie B
Tuttosport newspaper said the club was playing in Serie B, equivalent to the second tier in Italy's Brescia wants to recruit star Shinji Kagawa Japanese. Currently former Dortmund and Manchester United midfielder is a free agent. 31-year-old midfielder before parting Zaragoza club after just one season. Before that, he had to travel to Turkey Besiktas jacket.
No matter Kante want to leave Chelsea
The Daily Mail reports that Chelsea have denied speculation N'Golo Kante not happy and can leave when the transfer window opening month 1/2021. Earlier, France's Le Parisien confirmed midfielder, 29, has a good relationship with coach Frank Lampard should want to find a way to switch to Real Madrid or join PSG repatriation.