Pirlo learn Conte to lead Juventus
Coach Andrea Pirlo said he wanted to apply what did Antonio Conte in their teams to build leading Juventus play in the upcoming season. "I want to achieve cohesion and enthusiasm, initiative and overwhelming, teamwork and enthusiasm play. Those are the elements that make up the team of Conte and I also want a Juventus so" , Pirlo said.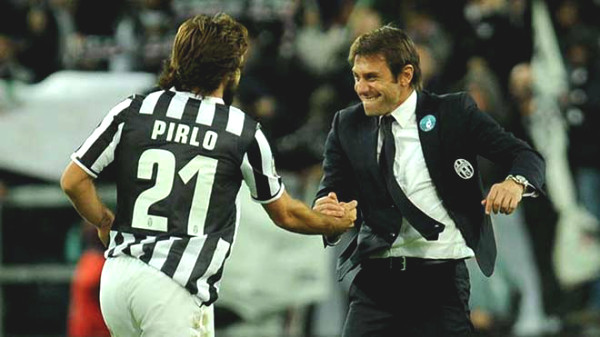 Pirlo and Conte
Muller & Boateng not recall Germany Tel
Despite both Bayern Munich Champions League and Thomas Muller personally very high style, coach Joachim Low recently said he would not call Muller and midfielder Jerome Boateng back in time to the German national team. Both players were not up recruitment since the defeat in the 2018 World Cup.
Southgate explains why Jack Grealish not been summoned
Gareth Southgate Coach in an interview recently with questions why he has not yet summoned up England's Jack Grealish though Grealish last season in top form at Aston Villa. "I know at Villa role of Jack as a midfielder, but I do not see it as the role I want to use in Jack. He's a 10 or a winger, but in the national team now have the bridge players deserve the same position, "he said.
Real youth team of young champions UEFA Raul
Juvenil A team of Real Madrid by Raul Gonzalez led the legendary won the UEFA youth championships 2020 Youth League after beating Benfica with a 3-2 victory U19 suffocation. It is remarkable that in this match Benfica missed a penalty, shot down before half empty, hitting the crossbar in injury time, plus a performance so good goalkeeper Luis Lopez Real side.
The audience is on to see the European Super Cup
According to the Daily Mail reported, UEFA agree to the audience to cheer pitch in the European Super Cup match between Bayern Munich and Sevilla held on to at the airport 24/9 Arena Puskas (Hungary). Number of spectators are on the field track fell into about 20,000 people, 30% of the capacity of this stadium.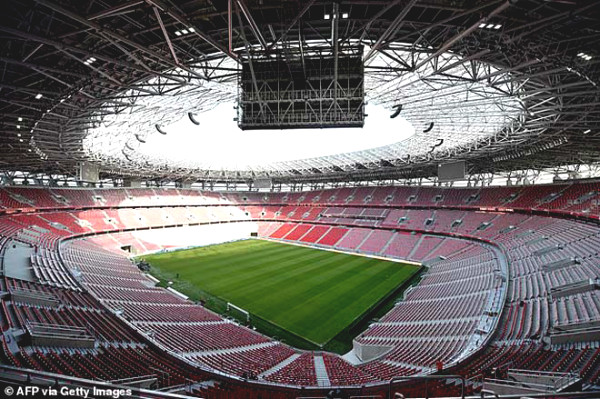 Puskas Stadium Arena - where the European Super Cup match coming
Best Kovacic Chelsea 2019/20 season
Home Chelsea have announced midfielder Mateo Kovacic has been voted the "Best Player of the 2019/20 season the club." Croatian midfielder becomes an important part in the scheme of coach Lampard and appeared in 47 matches for Chelsea last season.
Old people criticized Barcelona
Joan Laporta former president has criticized Barcelona for Luis Suarez's behavior with: "They are having a direct or only notify by telephone Suarez? It was an act of cowardice and lack of respect for the team's players. This is not acceptable and affect the image of the team. "
Real Madrid continue to demand a pay cut
According to Mundo Deportivo, Real Madrid are planning to negotiate with the players to request salary reduced by the impact of translation Covid-19. This is the second time the home side Bernabeu made this request. In April, the Real Madrid player has decreased 10-20% of salary to join hands to help the team overcome financial difficulties.
Star Leeds United shocked to be called up for England
Kalvin Phillips, Leeds United midfielder has revealed very surprised when they are summoned to England during this time focused: "I am happy to be on the moon so. It was a big surprise for me and my family. I received a phone call of the coach on the way to the training ground Southgate. He said I have watched for some time and wanted to summon me up hiring. That's lucky. "