Xavi wants to become "Pep II". Former Barcelona star recently admitted his current coach style inherited a lot of time working with coach Pep Guardiola. Barcelona's famous midfield is beginning work on his training as a head coach leading the team Qatar - Al Sadd. Xavi also no secret intention to return to Barca to become captain of his former club.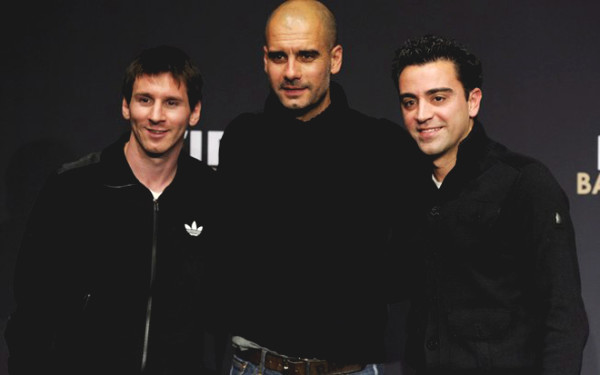 Xavi influenced from the philosophy of Pep Guardiola
MU star charity at home. United's star, Aaron Wan Bissaka have their own funds purchased and donated 20,000 pairs of gloves for the doctors in the Democratic Republic of the Congo. Previously, stars were capped He has donated 10,000 pounds for doctors in Kinshasa, capital of Democratic Republic of the Congo. Congo's Democratic Republic of Bissaka original homeland, and he showed heart charity his compassionate.
PSG defender is very near Arsenal. Layvin Kurzawa French star is expected to join the "Gunners" to London when the summer transfer market is open. Contract with PSG defender, 28, will expire on the next 30/6. Most likely, he will become a free agent before joining Arsenal.
Lampard proud of the actions of Chelsea Covid-19 season. "I'm very proud to become the head coach of this team. I'm proud of how Chelsea cope with the pandemic" - Lampard sharing Sky Sports. While some clubs were criticized because thanks to the support package paid by the government in the payment of salaries to its employees, then Chelsea did not move about the change paid employees .
"The Blues" also received much praise when use of the team hotel, Millennium Hotel resting place for nurses and doctors staff the front lines in the fight against Covid-19.
Serie A hopes back at the end of May 5. The Italian football federation FIGC has said numerous times that they hope the national championships Italy Serie A last month back to the late 5th or early May 6. The FIGC also revealed that advocates the cancellation of the season is the component "does not like football or hate Italians". President of FIGC, Mr. Gabriele Gravina said the team will take approximately 3 weeks to prepare for the return. Expected, some clubs will be back in training from next 4/5 days.
20 Premier League clubs want to finish the season. Recently made a online meeting again with the presence of representatives of 20 Premier League clubs. The most important thing is that all the teams have come to the agreement on the completion of the 2019/20 season. This can be considered a special message when they're happy with Liverpool in the Premier League championship near first in the club's history than ever.
Premier League
British football legend died of Covid-19. Leeds United legend Norman Hunter has died in hospital after suffering Covid been identified-19. Former midfielder has 28 caps for England and is a member in the team's World Cup 1966. He champions have no chance to play in this league and have to wait 41 years to get medal victory .
Inter aim to replace Lautaro Martial Martinez. According to Gazzetta dello Sport newspaper, Inter have identified Martial and Werner is the potential replacement for Martinez Lautaro. Serie A giants will likely lose the Argentine star in the hands of Barca and forced to find a replacement in the future.
Everton want to change Kean took immobile. According to Teamtalk, Everton are willing to change young striker Ciro Immobile Moise Kean taken. Ancelotti identified 30 star is the top target next summer. But Lazio requires 50 million euros in the deal. Everton hope to reduce prices above down slightly by sending Kean to Olimpico after spending 30 million pounds to 20-year-old striker last year.
Dortmund want swapped Sancho and Greenwood. Sheets ESPN reported Dortmund tried to recruit young stars Mason Greenwood in case Sancho to Old Trafford. But the Red Devils confirmed their teenage striker is not for sale, and a deal between the two teams could not be completed. New MU interested Sancho back but certainly would not have called Greenwood in a transfer deal when the market reopened.