Mohamed Salah is one of the largest contributing players for Liverpool's success in the past seasons. However, the Egyptian striker seems to be no longer feeling happy at Anfield recently.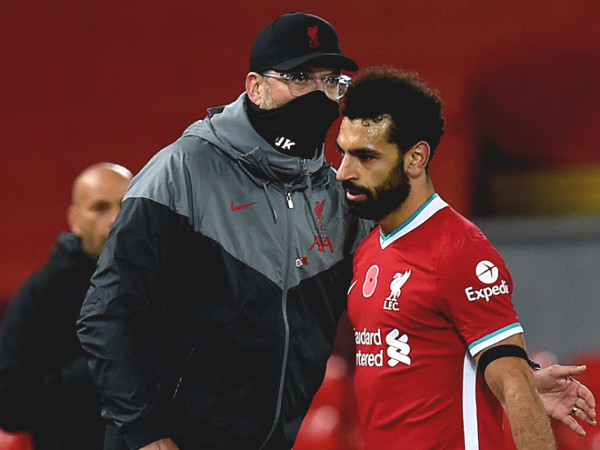 Salah is not happy at Liverpool
Mohamed Aboutrika, Salah's former teammate in Egyptian shirt, revealed to Bein Sports: "I called Salah about his situation in Liverpool. Salah said that he was very sad, but that would never affect his performance on the field.
I know that Salah is unhappy in Liverpool, he told me the reasons why he was not happy but it was secrets and I couldn't talk about it in public. One of the reasons why Salah angry is that he doesn't have to carry the captain in the Midtjylland confrontation in the Champions League. "
As you know, Salah has publicly expressed his anger after not being able to carry Liverpool's captain in the match against Midtjylland in the last Champions League group. Former Roma and Chelsea strikers were expected to be elected as Captain of Liverpool as the most experienced player in the team, but in the end, Coach Klopp gave it to the 22-year-old Arnold player.
Salah interviewed the AS of Spain only 1 day after Liverpool defeated Tottenham. When asked about the ability to move to Real Madrid or Barcelona, ​​the 28-year-old said he didn't know what would happen in the future. Egyptian striker used to be the pursuit of both giants of Spanish football before.
There is a very strange thing here that Salah rarely performs interviews. Since joining Liverpool 3 and a half years ago, who strikers who only have 2 times interviewed by the media. Salah's future is more doubted when he chooses to answer the interview of a Spanish newspaper. The AS has long been known to report Real Madrid.
"If Salah is Real Madrid's player or Barcelona, ​​and play at a level like in Liverpool, he will win the golden ball, and the fact that a Spanish newspaper asks Salah about Real Madrid and Barcelona is normal. In my opinion, Liverpool is considering selling salah for economic purposes. I don't have any effects on Salah's decisions, he is smart enough to know what is best for me, "Aboutrika added.