Jović could leave Real on loan. According to Corriere dello Sport, Real Madrid ready for AC Milan on loan Luka Jović with reasonable fees. Serbian striker was a huge disappointment after last summer to Real for 60 million euros. However, if two teams have the buyout clause noose or not is still yet to be confirmed.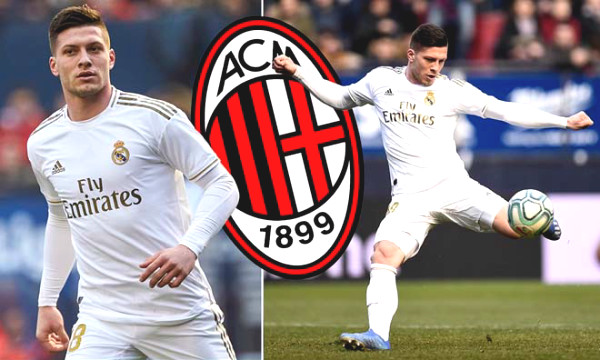 Jović could join AC Milan on loan
Coach Pep Guardiola wants to add midfield. Man City still follow Napoli midfielder Fabian Ruiz. President of this team, Aurelio De Laurentiis, still shouting prices Spanish players up to 80 million euros and "Green Man" had to find ways to lower the price negotiations.
Barca's Nou Camp called Coutinho back early. According to the Onda Cero, Barcelona can recall Philippe Coutinho on loan as soon as the time limit rather than waiting until the end of the season 2019/20. The reason is because Bayern Munich refused buyout midfielder. Camp Nou team can even use Coutinho for the rest of the season if UEFA allowed.
Arsenal goes Partey service. According to Daily Mail, ambitious owner of Arsenal midfielder Thomas Partey got hammered. The reason is because Atletico Madrid want to change the star, 26 grab midfielder Alex Oxlade-Chamberlain Liverpool. In the great battle between Liverpool and Atletico Champions League recently, coach Simeone very impressed with Chamberlain - who is created to Wijnaldum opener.
Man City looking for Sane people redundant. Leroy Sane star attack remains one of the primary goals of Bayern Munich in the summer transfer window. According to Daily Mail, Man City determined Leverkusen winger, who replaced Leon Bailey Sane. However, Guardiola's priority is still retained Sane, and Bailey just contingency plans.